Year 5
Spring 1
Daily Zoom Calls with class teacher for children learning at home.
9.10 - Denali
9.20 - Rainier
9.30 - Salcantay
9.40 - Cotopaxi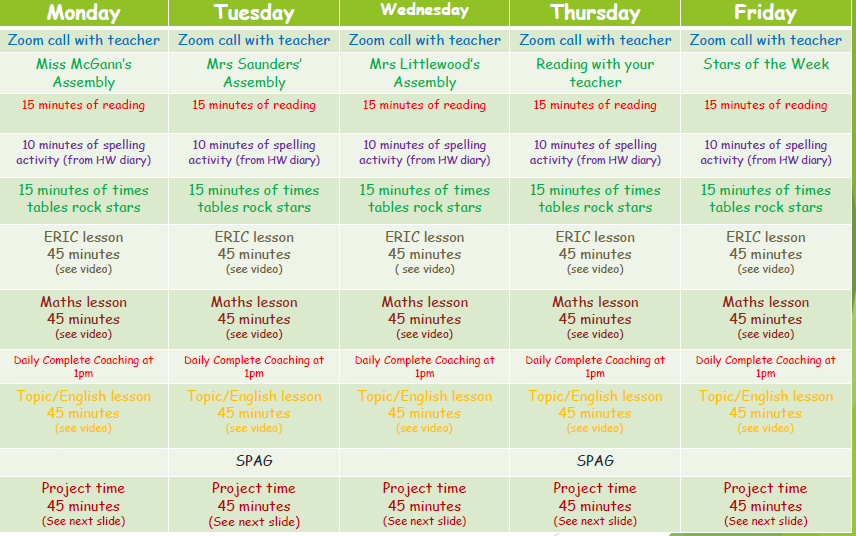 Our teaching videos may contain content provided by White Rose Maths and Twinkl.
Week Three
Eric
Lessons One - Five
Please see Parentmail for this weeks lessons. Unfortunately, due to copyright they cannot be published on the website.
Topic
Lesson One
Please see your parentmail for details of this lesson
Week Two
Eric
The Firemakers Daughter
Due to licensing, the links for the Eric lessons will be sent to you via Parentmail.
Week One
Eric
Lesson One
Firemakers Daughter text
It appears that this video is having an issue, so here is the image of the last slide.