Pupil Voice
Pupil Voice at Connaught Junior School
Introduction
Pupil Voice at Connaught is about the empowerment of pupils to enable them to be engaged and involved in the learning process and the life of the school, encouraging them to take greater responsibility for their own progress and achievement, engage in constructive dialogue with teachers and give them the skills and abilities necessary to develop and learn with greater independence. This helps teachers and other members of the school staff to raise standards and meet the needs of individual children.
It is the responsibilities of learners to understand:
the extent to which they are personally responsible for their own learning;
the impact their behaviour and general conduct can have on themselves, their peers and teachers and other adults who form part of the school community; and
how the legitimate rights of all members of the school community can only be secured by each person acknowledging and undertaking their own responsibilities and obligations.
Pupil Voice at Connaught Junior School goes beyond the classroom and aims to develop our children as compassionate global citizens, with strong morals and the grit and determination to succeed, recognising their own responsibility in that journey.
Pupil Parliament
Our Pupil Parliament allows children, who have been democratically voted in, the chance to demonstrate thoughtful and responsible contributions to school life, participate in appropriate discussions with senior leaders and be involved in behaviour management strategies by contributing to policies on appropriate sanctions for pupil in discipline and anti-bullying.
Within Pupil Parliament we have five councils: Learning, Sports, Friendship, Safety and Eco. (Please see our Pupil Parliament page for more details)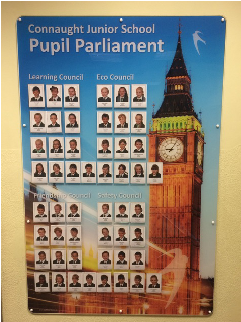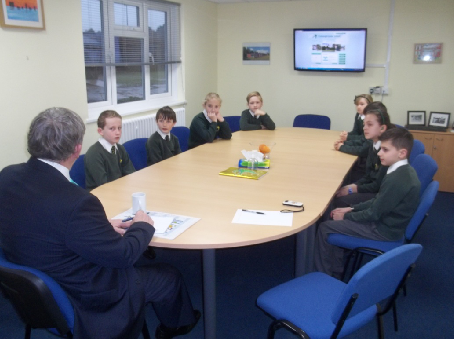 Members of the Connaught Pupil Parliament have a meeting with Surrey County Councillor Mike Goodman
Read and Respond and Weekly Pupil Conferencing
Effective marking and feedback has the biggest effect on pupils' attainment, with teachers allowing the children time to enter into a useful dialogue in the books about their work. The children at Connaught Junior School are encouraged to read and respond to their teacher's marking to help them move their learning on. Reflect and Progress time is given in lessons for this.
In addition to read and respond, Pupil Conferencing has a huge impact on children's learning and provides opportunities for teachers and children to spend valuable time working on specific targets identified by assessment in a small group or one to one situation.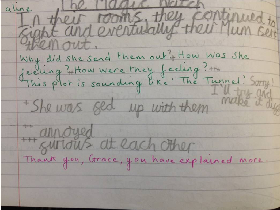 WOW Days/Topic Launches
A Philosophy for Children (P4C) approach is used across the school in the form of Wonder Walls and WOW days to launch new curriculum themes, allowing the children time to consider where they would like to take their own learning. This form of child led enquiry at the beginning of a unit of work guides our teachers in adapting their planning to meet the needs of the children and gives the children ownership which, in turn, increases their engagement. This is revisited frequently throughout the unit of work.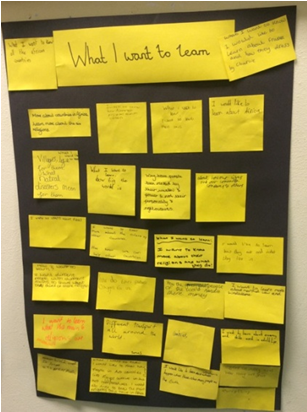 Topic Celebrations
We value the support we get from our parents and wish to share with them the children's learning and successes. At the end of a topic it is usual for the children to share their learning with a variety of audiences, often parents but sometimes infant school children or children from different year groups within the school.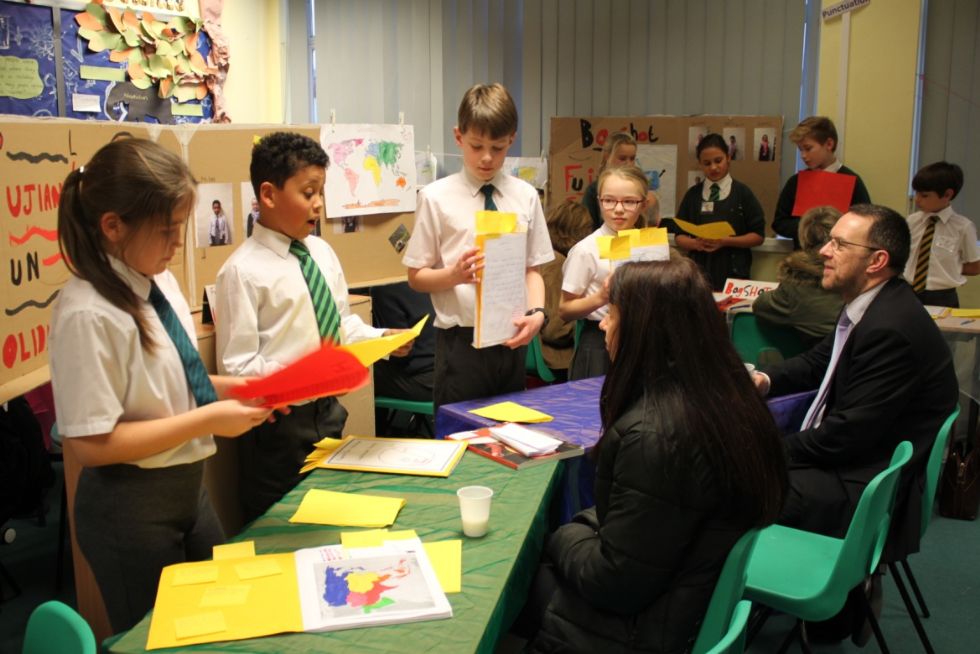 Year 6 are Travel Agents sharing their knowledge of Asia
Year 4 share their learning about India with parents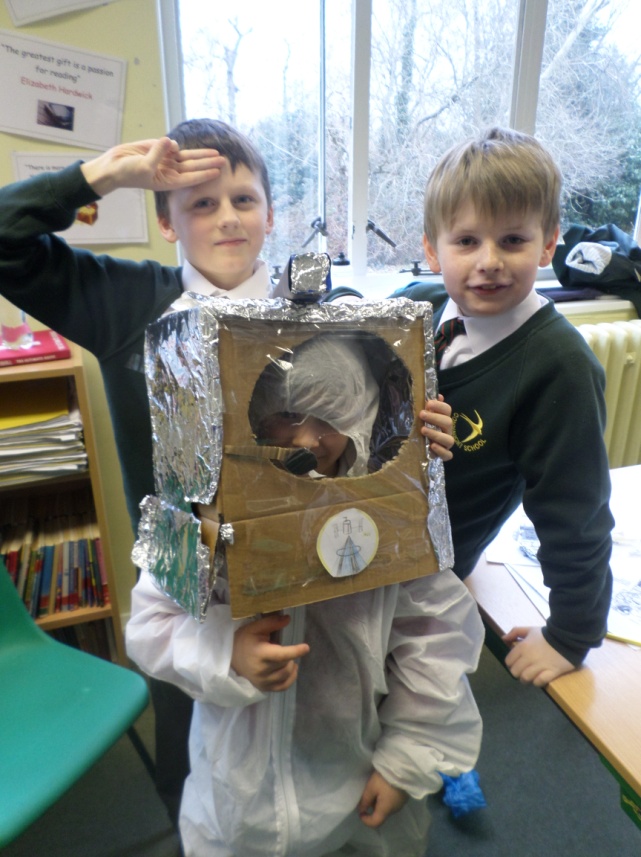 Year 5 teach children from Bagshot Infants about Space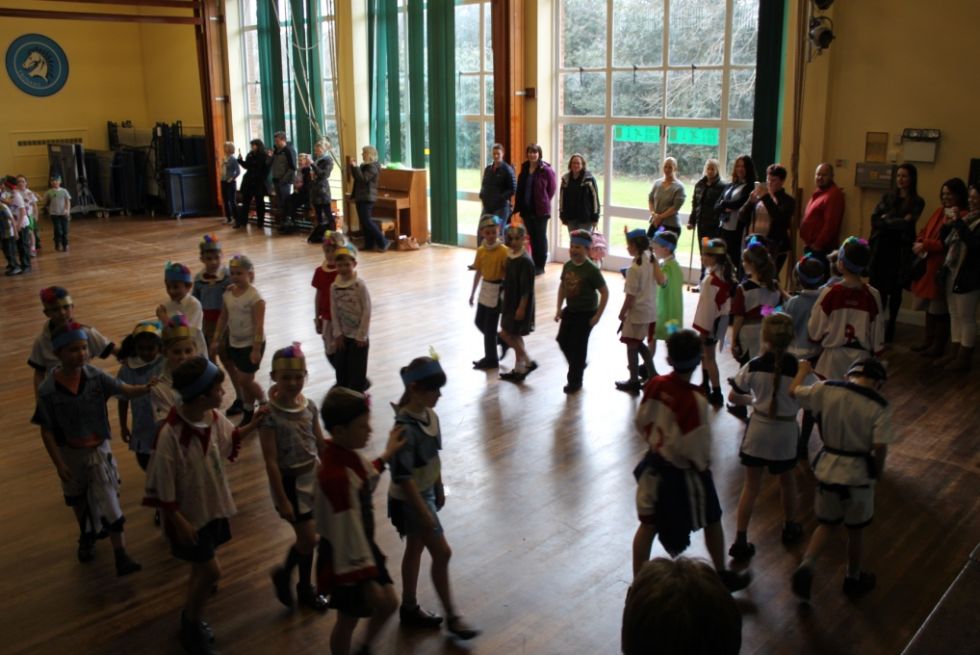 Year 3 perform a Tribal Dance for parents
Connaught Houses
We have 4 houses at Connaught Junior School Corinthians (Yellow), Spartans (Red), Athenians (Green) and Trojans (Blue). You can tell which house a child is in by the colour of the stripe in their tie.
The children are all allocated a house on arrival in Year 3 and remain in that house until they leave us in Year 6. There is a healthy sense of competition between the children in each house, with many inter-house competitions throughout the year.

House Captains
House captains at Connaught play important leadership roles at our school. They represent their houses and can be picked out by their ties, which have a slightly thicker stripe than the regular ties. House points are collected from classes weekly by our House Captains, and the winning house is announced in our celebration assembly on a Friday. The house cup is presented to the winning house.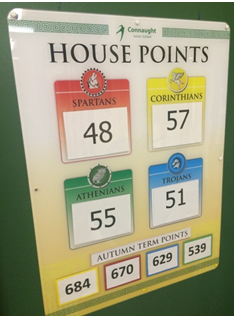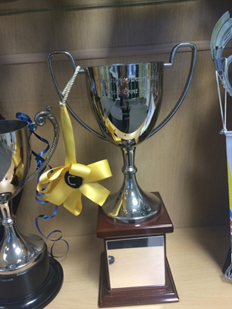 House Captains 2018-19
Athenians
House Captains
Oliver M & Harriet
Vice House Captains
George B & Lilianna
Trojans
House Captains
Jacob & Scarlett
Vice House Captains
Sam S & Sydnee
Spartans
House Captains
Archie & Evie W
Vice House Captains
Ewan & Amilieah
Corinthians
House Captains
Liam & Charlotte
Vice House Captains
Mylo & Amy D
Sports Captains
The Sports Captains' role in the promotion of the Spirit of the Games values keeps the profile high, running alongside Connaught's core values and the BLP muscles already embedded. Sports Captains also run sports activities at playtimes to encourage team work and collaboration. The annual Sports Day is a big sporting event in the Connaught calendar and a great celebration of sport at our school.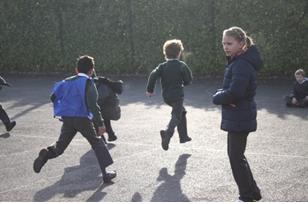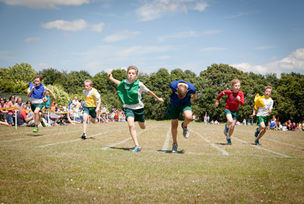 Sports Captains 2018-19
Trojans
Sports Captains
Thomas D & Maggie
Vice Sports Captains
Daniel M & Megan P
Athenians
Sports Captains
George G & Tilly
Vice Sports Captains
Gethin & Erin
Spartans
Sports Captains
Haashim & Emillie
Vice Sports Captains
Ben Ph & Francesca
Corinthians
Sports Captains
Jack N & Hollie
Vice Sports Captains
Harry F & Lexi
Charity Week
During Charity Week the children in all year groups run a stall to raise money for charity. In the weeks leading up to it the children decide what the fund raising activity is going to be: whether they are going to be selling items on their stall, face painting or if it going to be a game for children to pay to play. Preparation time is given in school but the children discuss their ideas and organise themselves into groups independently, with minimal help from the staff. It is a very exciting time!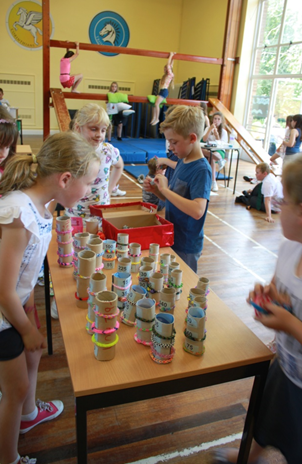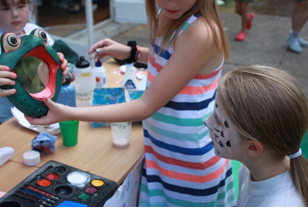 Helping children to develop a sense of community and empathy
Connaught families donate Harvest food items for the local food bank
Connaught children brought in boxes for the homeless at Christmas time
Encouraging and Fostering Leadership
Other ways of encouraging leadership is through the children running clubs at lunchtimes.
Swift Junior
Year 6 editors The Swift Junior run a club to create articles for the monthly newsletter – they have their own Swift Junior page.