PTA
Executive Committee
| | |
| --- | --- |
| Chairperson | Gemma Ross |
| Vice Chairperson/Secretary | Clare Davies |
| Treasurer | Sarah Ward |
Connaught Junior School PTA Mission Statement
Connaught Junior School PTA Mission Statement
Connaught PTA is a registered charitable organisation. It is run by parents with the support of the Headteacher and teaching staff at Connaught Junior School.
Our aim is to provide financial support to the school by holding fundraising events and activities for our school community. The extra funds raised help to enrich the school experience for the children.
How to get involved
As a newly formed Committee (Sep-23), we would love to hear from you if you have any fundraising ideas you would like to put forward (connaught.pta@gmail.com). We will hold regular meetings with parents to discuss future events and would value any support you can give.
Thank you in advance for your support and here's to a great year of fundraising!
Class Reps 2023-2024
| Year 3 | | | |
| --- | --- | --- | --- |
| Eiger | | | |
| Olympus | Nathalie Patteson | | |
| Matterhorn | | | |
| Snowdon | Sarah Ward | Lorna Weir | |
| Year 4 | | | |
| Kilimanjaro | | | |
| Meru | Emma Pestridge | | |
| Mikeno | Louise Mullins | | |
| Stanley | | | |
| Year 5 | | | |
| Cotopaxi | | | |
| Denali | Lizzie Hellyer | | |
| Rainier | Gemma Wye | | |
| Salcantay | Anita Singh | | |
| Year 6 | | | |
| Annapurna | Helen Watts | Johanna Lindsay | |
| Everest | | | |
| Fuji | Victoria Baker | Charlotte Ball | |
| Elbrus | Natalie Dickinson | Laura Smith | |
PTA events
The PTA have organised many events to raise money for our school including:
* Break the rules day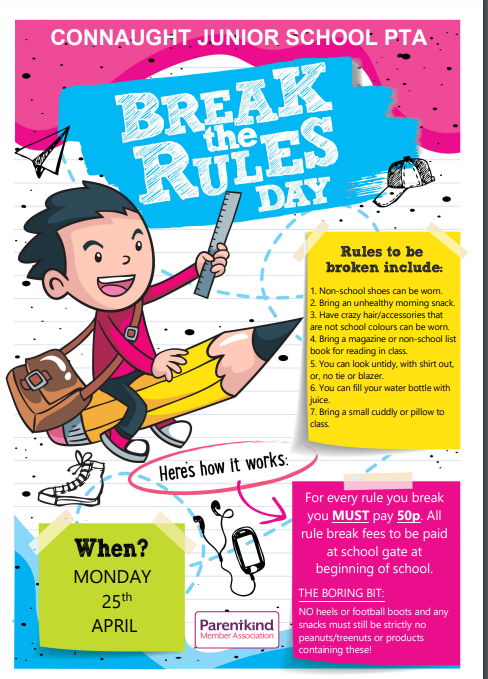 * Discos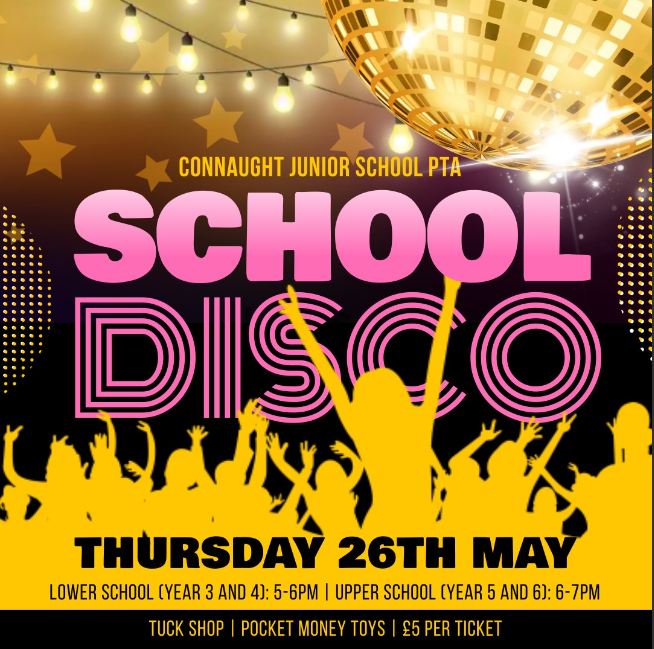 * Summer Fayre
* Christmas Fayre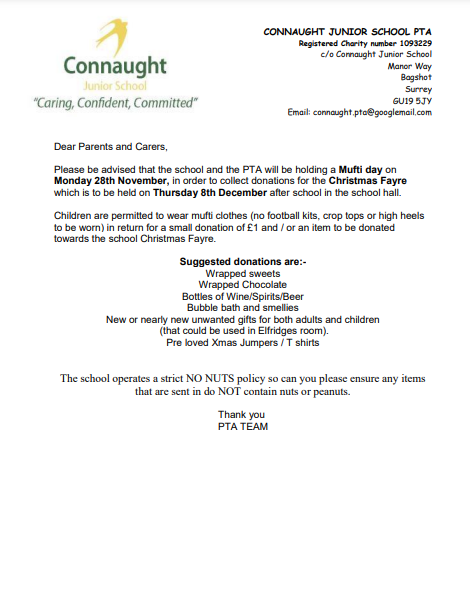 * T-Towel drawing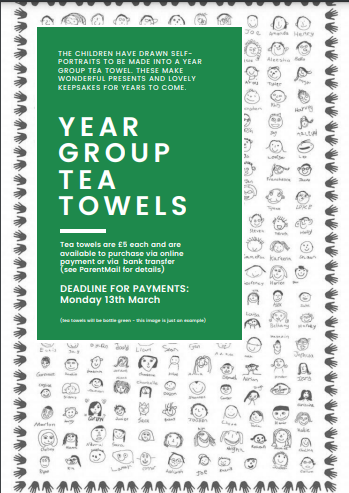 * Christmas card design
* Happy school bags