PE
PE at Connaught Junior School
Our Vision
At Connaught Junior School we believe that physical education, experienced in a safe and supportive environment, is vital and unique in its contribution to a pupil's physical and emotional development and health. The physical education curriculum aims to provide for pupils' increasing self- confidence through an ability to manage themselves successfully in a variety of situations.
A balance of individual, team, co-operative and competitive activities aims to cater for individual pupil's needs and abilities. The scheme of work is based on progressive learning objectives which, combined with varied and flexible teaching styles, endeavour to provide appropriate, stimulating, challenging and enjoyable learning situations for all pupils.
The scheme aims to promote an understanding of the many benefits of exercise, through a balanced range of relevant activities. Physical education is considered as a vehicle to facilitate access to cross-curricular themes, skills and dimensions, rather than a subject concerned exclusively with the acquisition of motor skills and techniques.
The Connaught PE Curriculum
The curriculum in this subject has been organised to ensure that children from different key stages have access to all areas specified in the national curriculum and go beyond its statutory requirements. We are confident that children following our curriculum have the opportunity to surpass the expectations at the end of each key stage.
Inclusion
As is stated in the NC 2000, children with special needs will be included in any physical education lesson. If a programme needs to be adapted then the teacher in charge will do this in consultation with the PE Leader and Inclusion Leader.
Resources
The facilities for the teaching of physical education at Connaught Junior School are, we believe, unique. As a primary school we have access to a sports hall, a heated indoor swimming pool, floodlit hard court areas, and a grassed playing field.
As well as superb facilities in which to teach, the school also has a well resourced PE store, portable football and netball goals, portable and fixed gymnastics equipment as well as many mats and benches. Teachers have access to equipment and literature, via the Specialist Sports teacher and PE Leader, and can always rely on advice when needed.
Sports Captains
Children in Year 6 have the opportunity to put themselves forward as Sports captains and are democratically voted in by the members of their house in Year 3 to 6 early in the Autumn Term. The children typically speak about their commitment to sport, in and out of school, and what they would bring to the role. Our sports captains assist our specialist sports teacher, Mr Hatton, with organising events, among them the Indoor Tournament and Sports Day.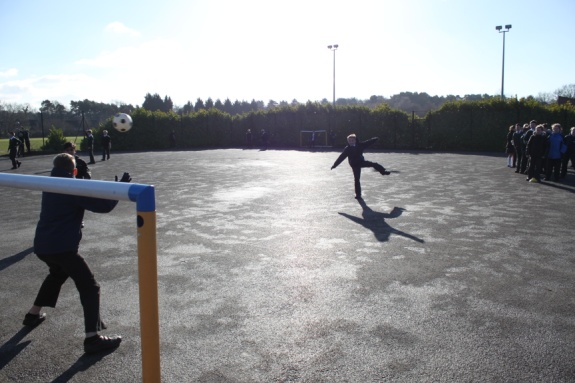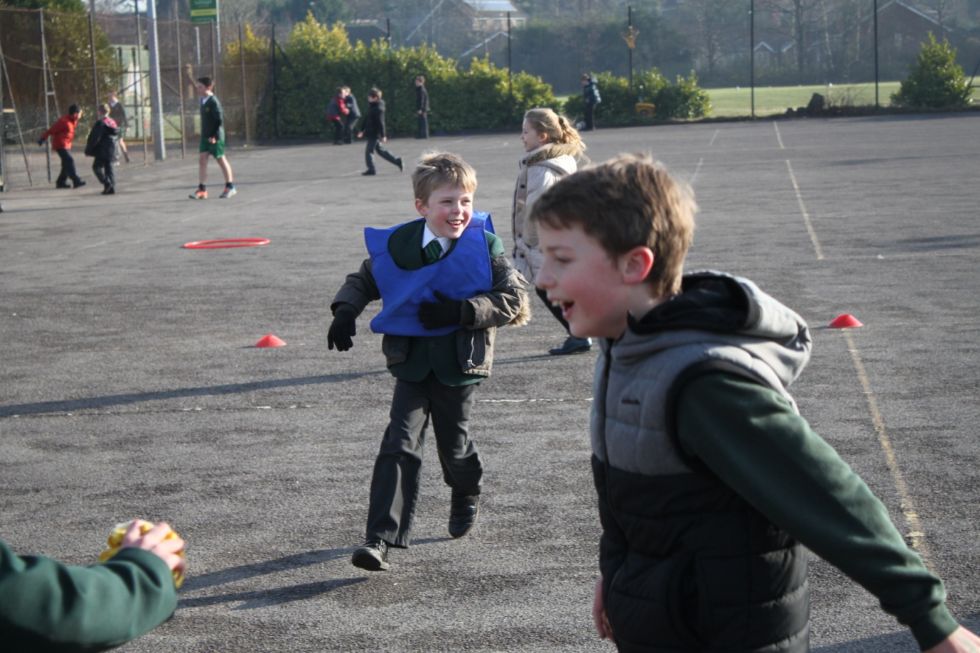 The Sports Captains organise and lead team games and sports skills at lunch times.
Sports Day
Sports Day at Connaught is a highlight in the school year. We value a sense of fairness, enjoyment and participation with a healthy dose of competition. The children gather in their houses wearing their house colours, and then parade onto the school field to great cheers from the waiting crowd of invited parents and friends. The morning comprises of the children participating in activities that earn their house points. Over lunchtime parents, grandparents, aunts and uncles enjoy a picnic lunch in our spacious grounds. In the afternoon we have competitive races, sprint, relays and long distance. Even parents and staff have a chance to compete!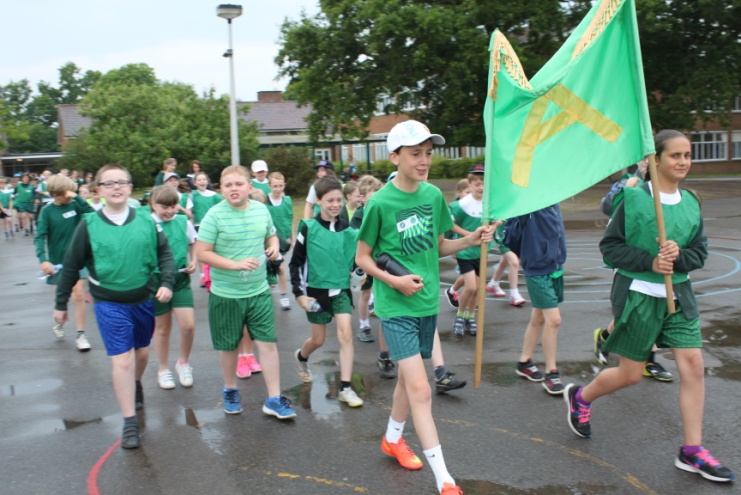 The Athenians lead the houses out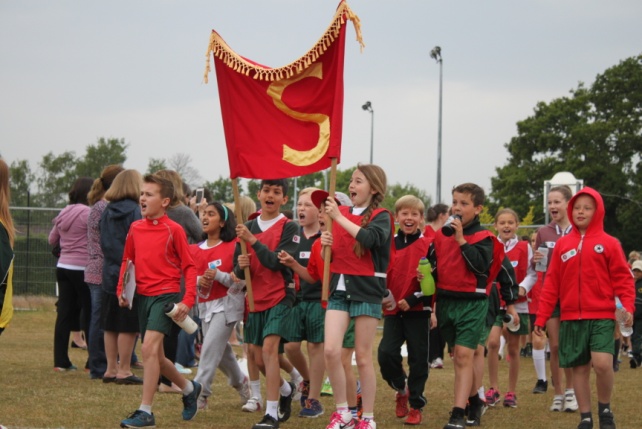 The Spartans with their banner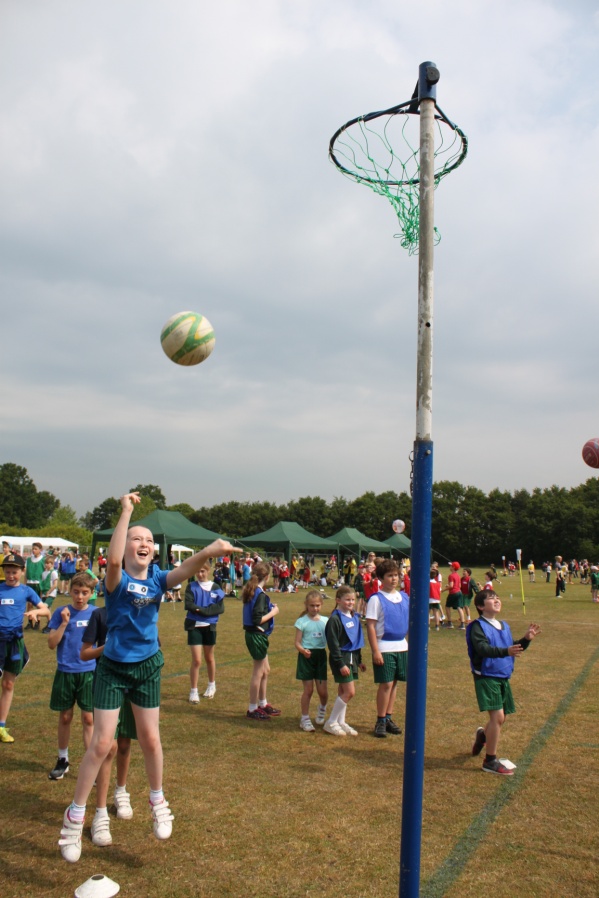 The Trojans shoot hoops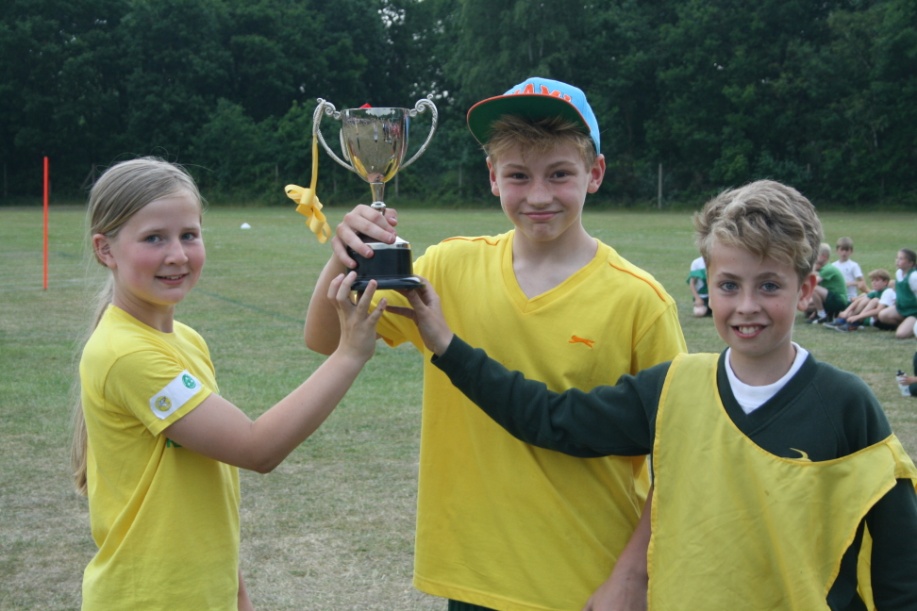 Corinthians celebrate their win!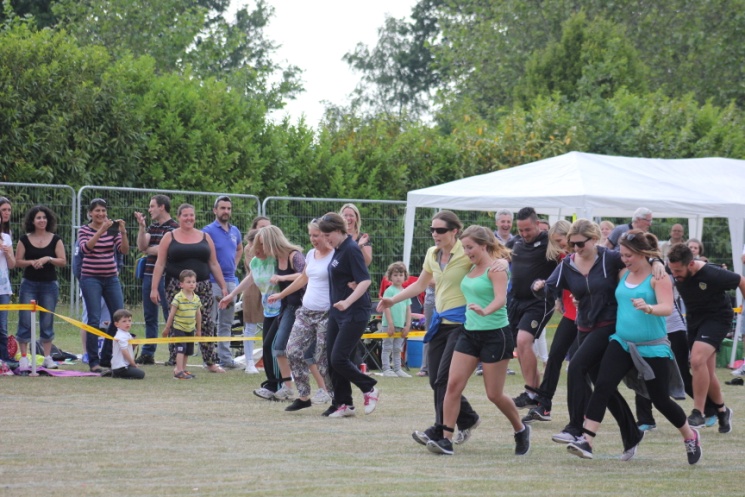 Staff running in the 3 legged race
Indoor Tournament
Connaught Junior has a long history and this is best shown in the wonderful tradition of the Indoor Tournament, which has been running annually since the early 1970s. Children organise themselves into football or hockey teams of 5 aside and submit their teams, with a quirky name, to Mr Hatton. Lunchtime heats then take place over a period of approximately 4 weeks and the winning teams make it to the finals. Parents are invited to watch the evening finals in the school hall where excitement reaches fever pitch to see which teams will win for football and hockey. Teams consisting of children from the lower school often play children from the upper school, with some surprising results and the sense of sportsmanship is very pleasing to see. This fantastic tradition really gives the children a sense of achievement and participation in this optional and popular event.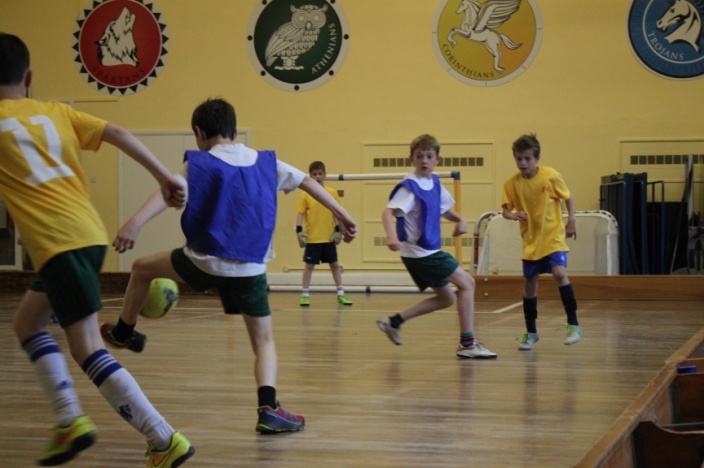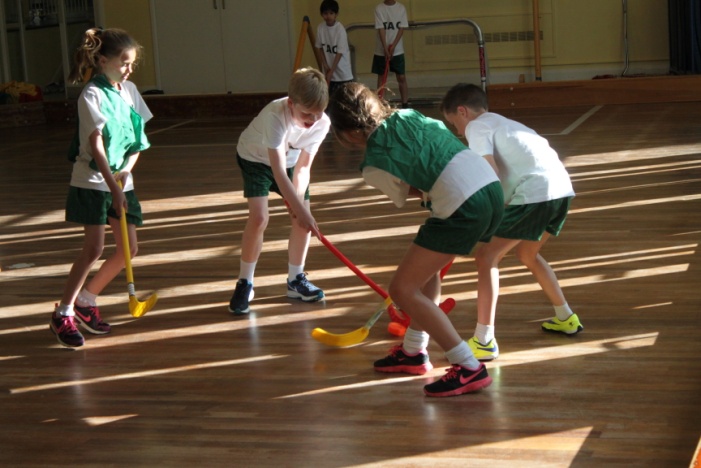 Sports Teams
At Connaught we encourage our children to participate in sport through our curriculum and sports clubs, but also through our avid participation in interschool competitions. We have a strong and successful football and netball team that regularly take part in local and county events. We also take teams to sporting events for cross-country, cricket, tennis, golf, hockey and rugby.
Sports Clubs
We run a number of sporting clubs at Connaught, some teacher run and some run by external providers. Please see our clubs list for details.