ICT
'A high-quality computing education equips pupils to use computational thinking and creativity to understand and change the world.'

National Curriculum 2014
Aims
At Connaught we pride ourselves on providing opportunities for all children to obtain key skills that will equip them for their future. The new National Curriculum for Computing allows us to create engaging and challenging lessons which teach children how computers and computer systems work as well as being able to design and build programs and develop their ideas using technology. Throughout our creative curriculum there are many occasions for children to create a range of content on a variety of software including Word, Excel, Publisher and PowerPoint. All year groups also learn about the importance of E-safety regularly throughout the year as well as taking part in the annual Safer Internet Day.
'Computing also ensures that pupils become digitally literate – able to use, and express themselves and develop their ideas through, information and communication technology – at a level suitable for the future workplace and as active participants in a digital world.'

National Curriculum 2014
Resources
The use of Computing and Information Communication Technology is clear to see at Connaught. We have a dedicated Computing and ICT suite which has capacity for whole class teaching, a set of laptops which enable more regular cross curricular learning, interactive whiteboards in all classrooms and two banks of iPads which are used to support learning across the curriculum.
We also have a supply of smaller ICT equipment including cameras, video cameras and microphones that children use when on the move or for outdoor lessons and activities.
Our ICT and Computing equipment is regularly updated and we frequently consider what new equipment, software, resources and devices could help us provide the most rounded education across all subjects.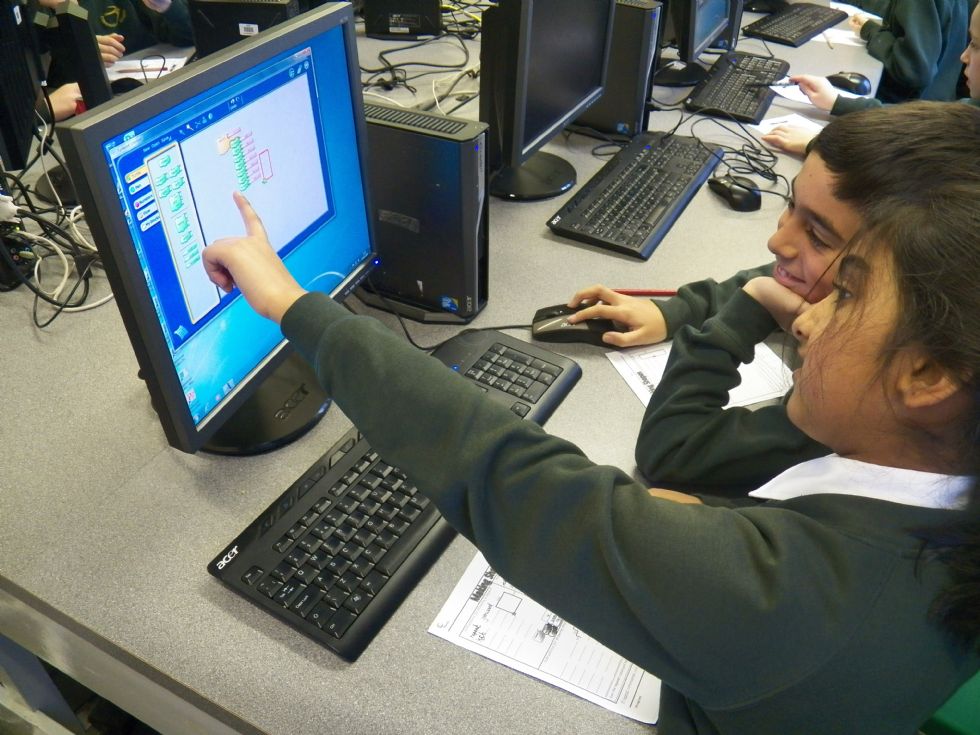 Home Learning
Pupils are able to continue their learning outside of school by accessing educational sites such Mathletics, which is used regularly as part of our home learning. We also have year group pages on our website that we use as a learning platform linking home and school.
We also provide extracurricular activities such as Code Club where we have an expert programmer who works with the group to share expertise and guide them through programming tasks starting on Scratch and moving onto the basics on writing code in HTML.
Useful Website
Here are a few of the best Computing, ICT and E-safety websites that we use and recommend for budding programmers and coders or parents wanting to find out more:
Computing
https://scratch.mit.edu/ - start programming! Tutorials to explain with clear screen shots. Either create projects on their website or download onto your computer (with parents' permission!)
http://www.bbc.co.uk/education/subjects/zvnrq6f - Easy to understand learner guides taking you through key terms and important areas.
E-safety
For Children:
Another really useful site giving advise on day to day challenges is: parentinfo.org