French
French at Connaught Junior School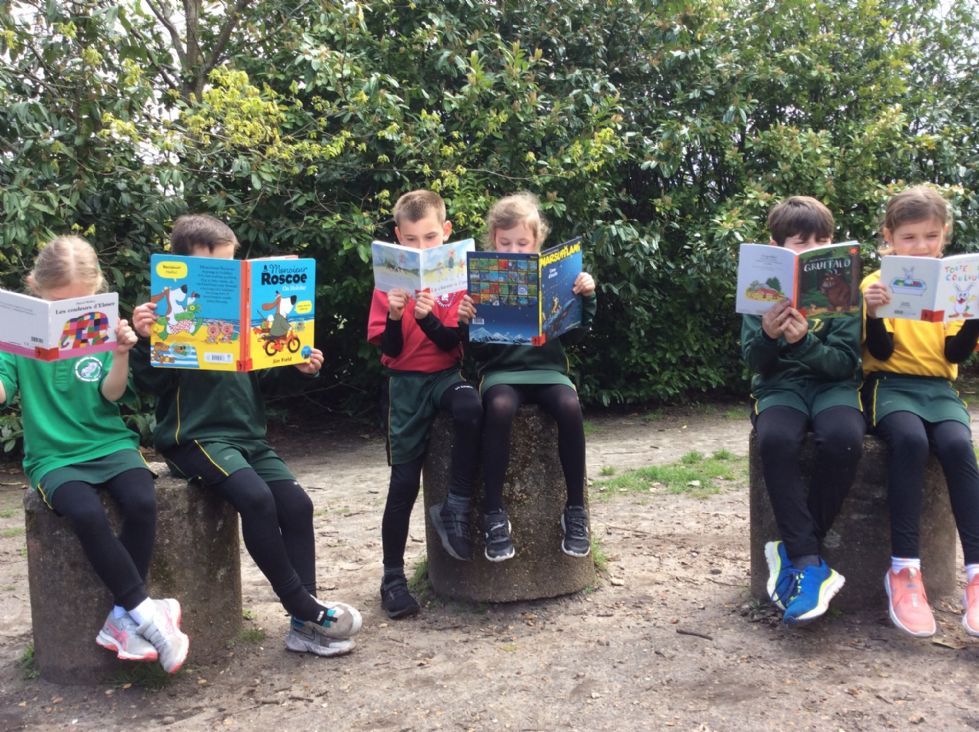 Vision
At Connaught Junior School, our children are enthusiastic and confident language learners taught by a French specialist as part of our weekly provision of French, Music and PE for all year groups.
By the end of Key Stage Two, the children not only successfully understand a variety of sentences on multiple practical topics but confidently recreate language using the correct phonetical sounds and grammatical structures.
Elements of Intercultural Understanding of France and the wider Francophone world are woven into each lesson giving children the opportunity to celebrate the cultural diversity of the Francophone community and develop a sense of curiosity about the people they share the world with and a respect for their diversity and customs.
Children leave our school having made substantial progress in the French language with a toolkit of transferable linguistic skills equipping them to successfully continue their language learning journey with curiosity, respect and awe.
Please view the Curriculum Map below to discover the topics and linguistic aspects covered.
Here are some examples of the children's work.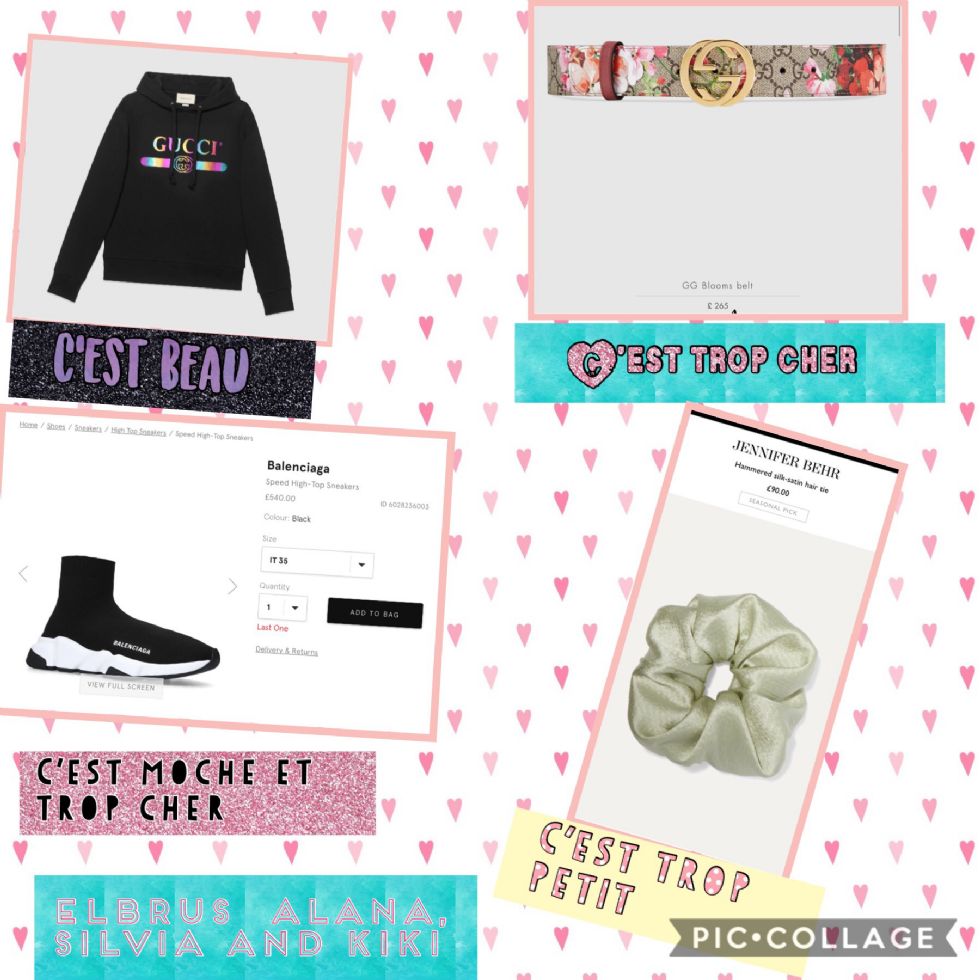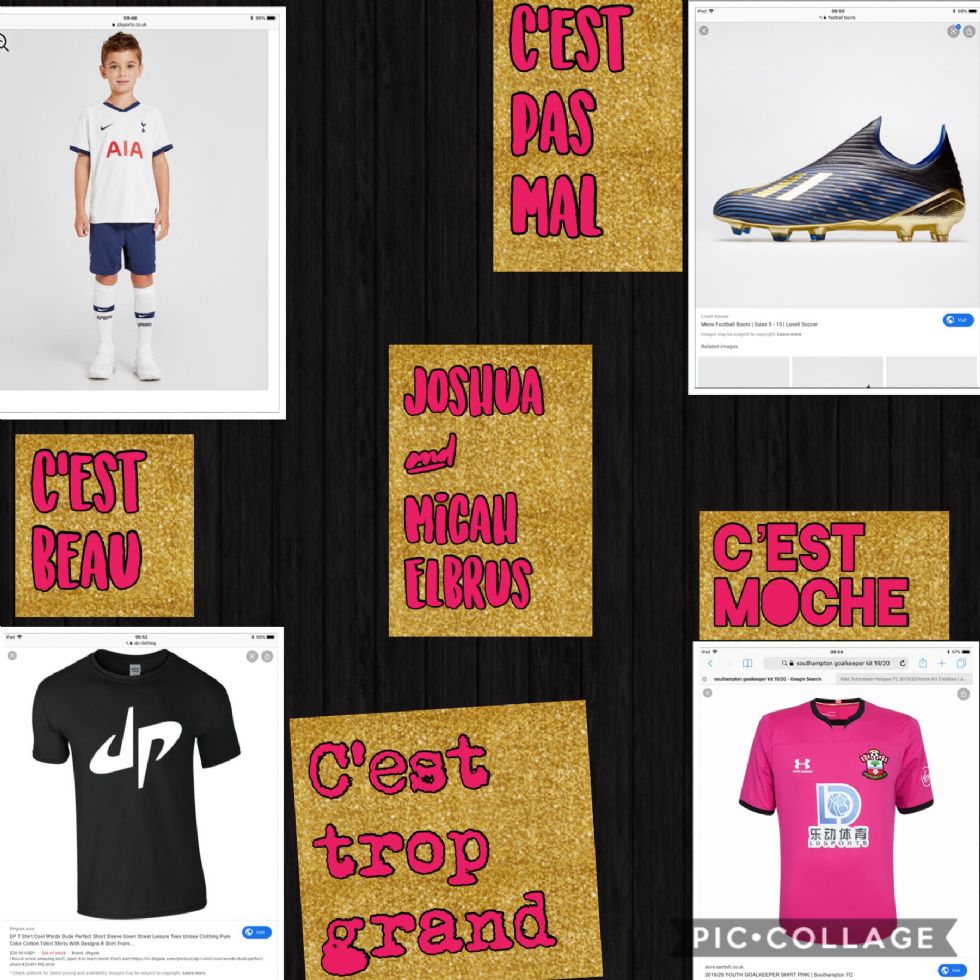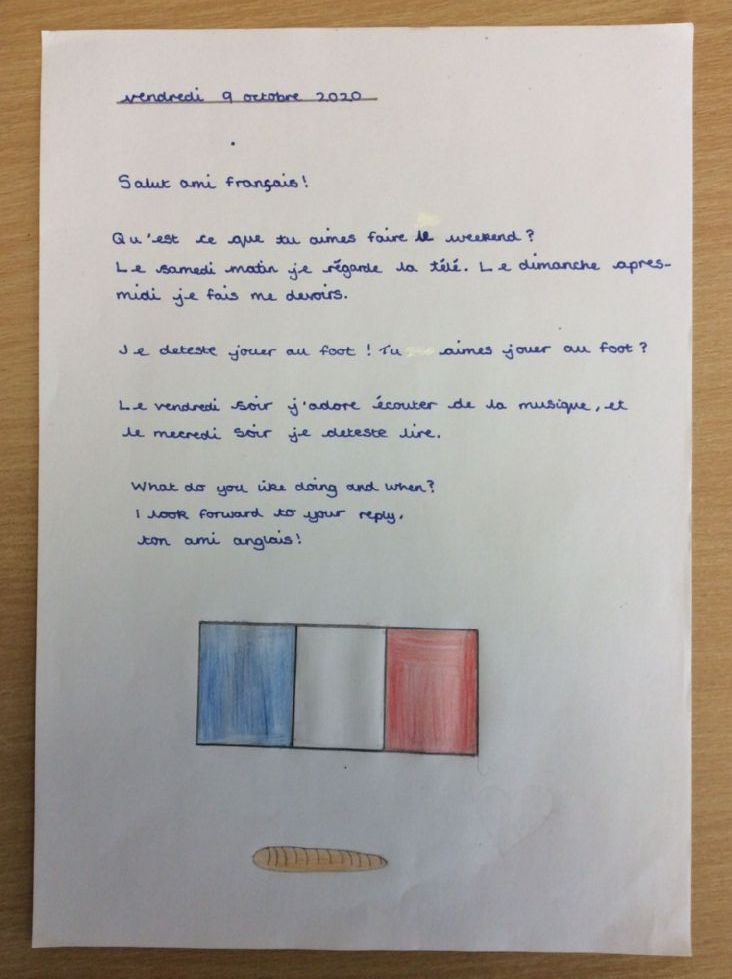 Year 6 Daily Routines
Curriculum
At Connaught Junior School, children learn French through a variety of practical topics.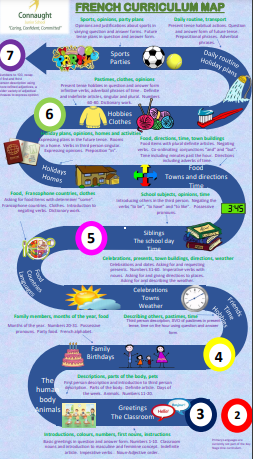 Through each unit of work children communicate with a purpose, be it to create a News Bulletin as the French President, Macron, to debate elements of healthy living, to describe a special celebration from French speaking Africa or to talk about one of Henry VIII's wives. In each lesson, equal importance is given to all four aspects of language learning (reading, writing, speaking and listening), building upon previously learnt vocabulary and grammar which enables our learners to understand and create increasingly complex sentences.
Curiosity and understanding of the varying cultures belonging to the wider Francophone world is explored in each French lesson taught at our school. These thoughts and facts widen the children's understanding of the world outside their community and introduce them to a whole new world of celebrations, customs, food, leisure, media and literature.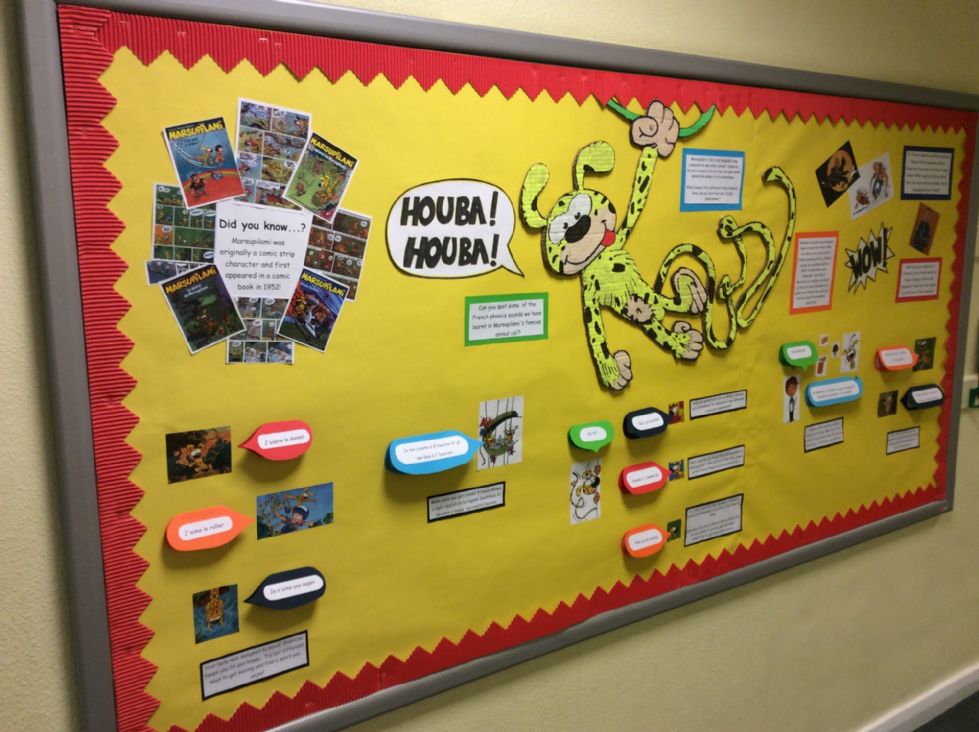 At our school, we value reading across all subject areas with French being no exception. Each class has a selection of reading materials to enhance the children's language learning experience, engage their curiosity in other cultures and expand their vocabulary.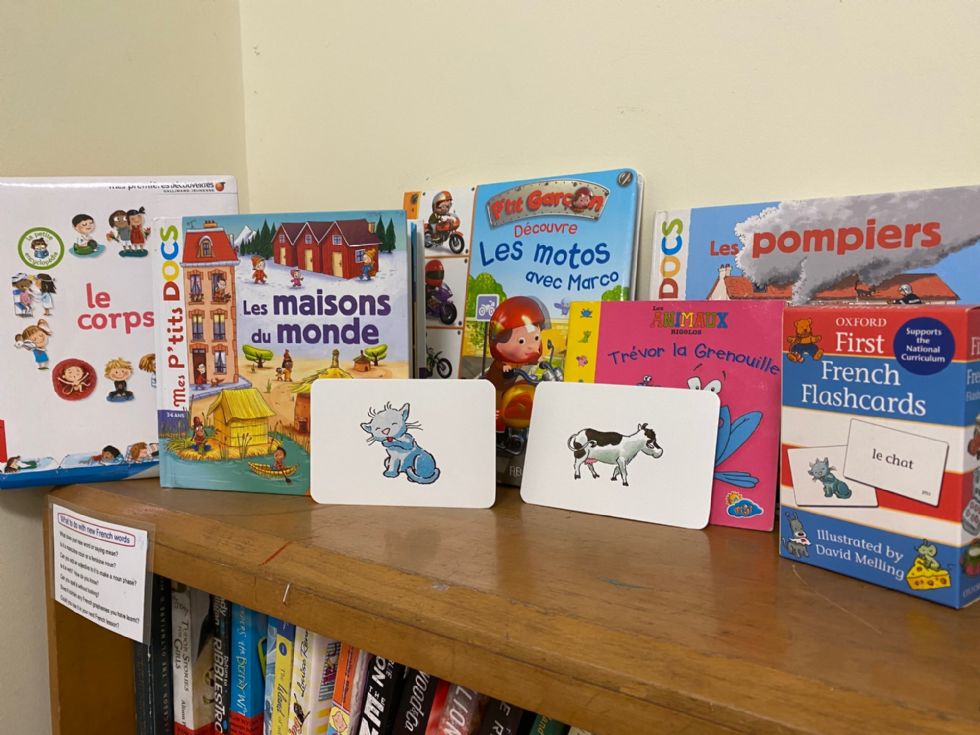 Quotes from the children
"French lessons are really fun!"
"I really enjoy learning French and find it useful if I go to France.
"We really like that we get to learn a new language!"
"Miss Saia is really supportive."
"I really like French... and the teacher!"
Useful Websites