English - SPaG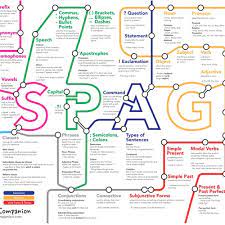 Intent
At Connaught, our aim is to develop the children's confidence in both recognising and using high levels of both grammar and punctuation in the books that they read and also their own writing. We aspire for children to read books that are of an inspiring level, those which utilise new vocabulary and sophisticated sentence structures, for them to magpie in their own writing. With a higher level of understanding of grammar and punctuation, children will be able to both speak and write in a range of formalities to suit every occasion.
Implementation
The children at Connaught will be exposed to a range of texts, handpicked for their use of vocabulary, grammar and structure. Through this exposure, children can then magpie these features for their own work, or innovate them to create their own fantastic pieces of writing. Their spoken language will, in turn, grow in confidence as they develop the skills to build longer and more complex sentences. Children will be given regular opportunities to edit and redraft their work, both with their peers and with an adult, to ensure their writing can develop and evolve to its best form and ultimately improve every day. Adults at school will model a high level of both written and spoken language for children to absorb through their daily tasks. At Connaught, all pieces of writing that are done will be considered of the same importance; the grammar and punctuation will be at the forefront of every piece to ensure this is embedded throughout their curriculum. This will encourage children to see grammar as a vital part of every day life, rather than just a lesson at school.
Impact
All of these strategies will work towards building a solid understanding of basic sentence structure, as well as developing spelling, vocabulary and more complex sentence structures. Through this, children will leave Connaught as literate and articulate young people ready to continue on their journey in education.
Through a weekly discrete SPAG lesson, the children are taught specific grammar and punctuation devices explicitly and which are then interwoven across the curriculum.
Please find below some further documents which may help you to support your child with their writing: