English
'Children should be taught to write and speak fluently so that they can communicate their ideas and emotions to others and, through their reading and listening, others can communicate with them. Through reading in particular, pupils have a chance to develop culturally, emotionally, intellectually, socially and spiritually.'

(DfE New Curriculum document 2013)
Through our curriculum at Connaught, children are enabled to express themselves creatively and imaginatively whether they are immersed in reading, composing written texts or engaging in oral debates and presentations to enable them to 'Improve Every Day'.
Reading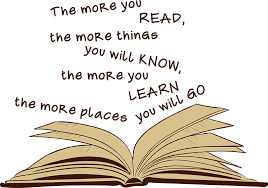 Introduction to Reading at Connaught
WHY: At Connaught, we want all children to express a love for reading and read for pleasure. Reading is the gateway skill that makes all other learning possible; once you learn to read, you will be forever free.
WHAT: We want all children to leave Key Stage 2 as confident readers.
HOW: We are committed to promoting reading through a variety of strategies and opportunities as explained in our introductory video.
Our main priority is for children to enjoy reading so they can not only widen their knowledge, vocabulary and sentence structure but also read for pleasure and have access to a wider range of text types, authors and make informed decisions about their favourites.
Intent
At Connaught, we envisage that all children, including those who are disadvantaged or have SEND, will express a love for reading and read for pleasure. Our main priority is for children to enjoy reading, so they can not only widen their knowledge, vocabulary and sentence structure but also gain enjoyment. As well as this and in line with the National Curriculum, they will learn key skills in deduction and inference allowing them to answer targeted questions about fiction, non-fiction and poetry texts.
Implementation
The children will acquire high levels of engagement in reading by participating in daily reading with an adult at home and recording this in their homework diary. They will obtain access to classic and modern literature through their use of our innovative library space. Children will participate in daily ERIC (Everybody Reads in Class) sessions which facilitate the development of key reading skills. Children will regularly take part in 'reading' activities such as: drop and read, book clubs, listening to and recording podcasts, being read to daily by an adult, paired reading, analysing books, listening to authors read in assemblies, staff sharing their thoughts about reading, corridor libraries, authors of the term and always having access to high quality texts.
Impact
The impact of these strategies will ensure children will develop a 'love of reading' and ensure they leave Connaught with the ability to decipher significant meaning from a text through their use of deduction and inference skills.
Bug Club
At Connaught Junior School, we use the online reading tool - Bug Club. Bug Club is our core reading program to help you develop confident and motivated readers. It combines over 500 finely levelled books with interactive eBooks and an online reading world – so you can allocate books to individual pupils for home reading and assess their progress instantly.
The children log in to Bug Club with their own login details.
https://www.activelearnprimary.co.uk/login?c=0
Here is a video for you to understand more about Bug Club.
Author Visit
We were really fortunate to have a visit from Stuart Reid who kept the children very entertained!
Author of the term
This term, our author of the term is Stuart Reid. He writes books that are engaging, funny and inspiring. We were very lucky to have him visiting our school last term - he was absolutely brilliant!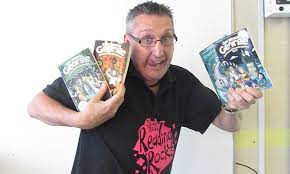 The children have enjoyed finding out some interesting facts about him.
Facts
Stuart is a full-time children's author since 2012, and has performed in over 2,000 schools, libraries and book festivals around Britain and Ireland, and throughout the world (including Dubai, Abu Dhabi, Hong Kong, India and Australia).
His book events are designed to engage and inspire children, especially boys and reluctant readers, to love reading.
His largest live audience (so far) has been 800 pupils aged between 5-11 years old.
Quote
"My 7th book was awarded silver medal at the Wishing Shelf Book Awards, and my debut novel took Silver Seal at the Forward National Literature Awards."
School
Stuart attended Comely Park Primary School (but we called it Crumbly Park because it was over 100 years old, and literally falling apart!) and Woodlands High School.
Family
My wife Audrey and I are celebrating our 30th wedding anniversary this year. We have two daughters; Jess, aged 23, who has just completed her degree in History and Politics, and Charley, aged 18, who is just about to start university, studying music.
Birthday
My birthday is the 15th September (and I'll be 55)... same day as Agatha Christie, and two days after Roald Dahl.
Promoting Reading
The English team are working hard to promote reading in school through a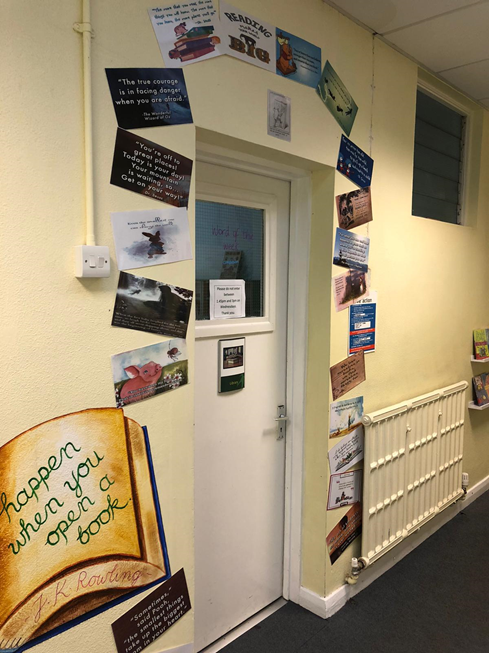 range of different ways. These include:
creating corridor libraries where the children can be exposed to books when they move around the school;
displaying quotes of books around the school encouraging the children to read the book that the quote has come form;
covers of books are displayed all around the school so children can be encouraged to see a book and then read it;
characters from books have been drawn and displayed around the school;
children 'drop and read' at various points throughout the week which encourages children to find the most comfortable way they like to read;
weekly assemblies where they are read to;
promoting an author of the term;
children are read to every day by their teacher;
inviting book corner in each classroom;
time in class to talk about books they have read and recommending books to each other;
podcasts whereby children talk about books they have read;
poetry is read to them each week during as assembly;
The children were given the task to make their book corners look as exciting and engaging as possible. The winning class will be given some money to buy more books for their classroom.
The Book Ambassadors were given an old book to upcycle. Have a look at their wonderful creations.
Book Clubs
Children have created their own book clubs with peers in their class. It gives the children an opportunity to enjoy reading the same books as their friends and then having time to discuss the books in school. This has encouraged children to read and talk about books with their peers.
As well as this, staff have created a book club where they meet once a month and discuss the books that they have read. So far, we have read The Boy who made the world disappear by Ben Miller and Can you see me by Libby Scott and Rebecca Westcott.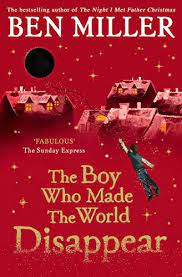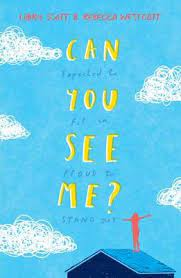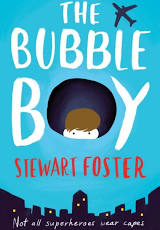 ERIC (Everyone Reading in Class)
ERIC (Everyone Reading in Class)
Our timetable prioritises daily ERIC sessions in which all the children have the opportunity to access and analyse a quality text from start to finish; for these sessions, books are selected at a higher level than might be read independently to provide appropriate challenge and engagement. Skills are developed through a structured cycle:
Objective-led questioning, e.g. exploring the difference between fact and opinion, or predicting what will happen next.
Immersion activities, e.g. drama, hot-seating.
PEE questions - PEE stands for : Point, Evidence, Explanation. Point is a specific argument that you want to make within a paragraph. Evidence is the information you provide that supports the argument, statement or claim that you have made. It could be a quote or a piece of technical data.
Assessment-style questions
Year 3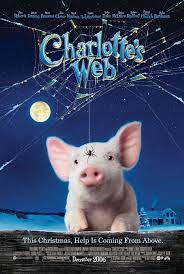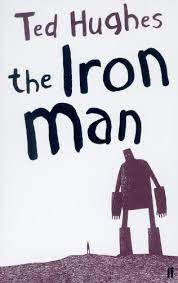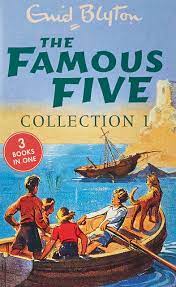 Year 4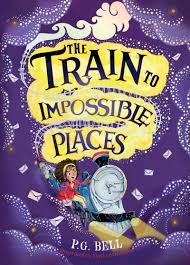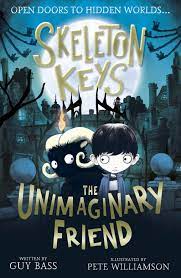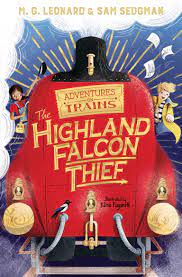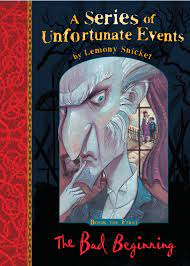 Year 5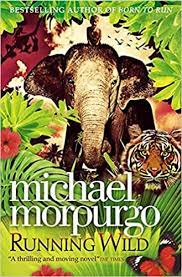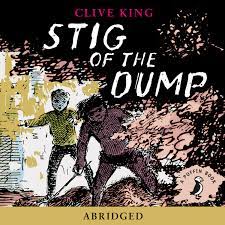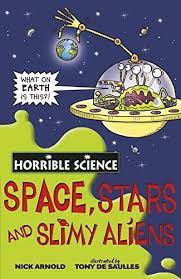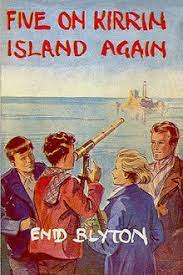 Year 6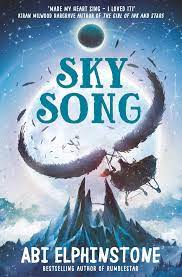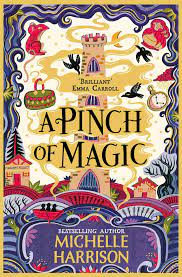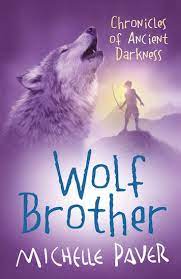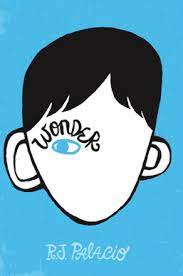 Support
At Connaught, we provide various different support programmes (intervention programmes) to ensure that our children are given the right support at the right time.
The term 'intervention' is often used to describe a short-term, focused teaching programme with specific intended outcomes aimed at individuals or small groups of pupils with particular needs. We have many intervention programmes including Lexia, Literacy for all, Rapid Phonics (please see more information about this in our Phonic section below), Spelling, SPAG, Writing - the list goes on. Intervention programmes are delivered to our children either by our teachers or support staff. Interventions are not just for our lower skilled children but for all as we want all of our children to be the best they can be and Improve Every Day.
Lexia
Where necessary, specific phonics support is offered to develop children's reading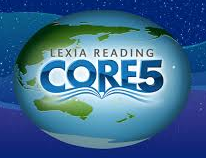 skills through the use of interventions such as the online Lexia programme.
Those children who require a more structured approach to reading have access to the Book Banded books to help them to continue to grow in confidence as readers with a text that is appropriate for their age group.
Literacy For all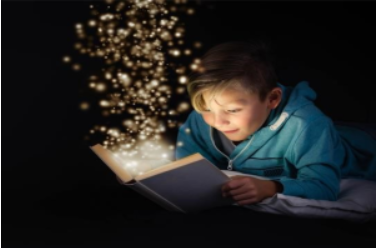 Literacy for All - Reading Intervention and Resources
Outline
An evidence based intervention to develop Reading Skills.
Description
Following a successful trial we are pleased to be offering the Literacy for All Reading Project to all Surrey schools.

Within Surrey, a team of Educational Psychologists, Specialist Teachers for Inclusive Practice and Speech and Language Therapists have been working together to trial an evidence based approach to reading in a small number of Surrey schools. Early data from the trial demonstrates significant progress in reading for the pupils involved in just a short amount of time. The intervention uses early identification, along with good quality assessment and intervention to promote the literacy skills of all young people.
Outcomes
For pupils:
Accelerated reading accuracy and fluency
Accelerated generalisation through increased reading of real books
Increased vocabulary
Improved comprehension skill
Reading at Home
Reading or being read to has astonishing benefits for children: comfort and reassurance, confidence and security, relaxation, happiness and fun. Giving a child time and full attention when reading them a story tells them they matter. It builds self-esteem, vocabulary, feeds imagination and even improves their sleeping patterns. Watch the video below of a child explaining how reading impacts him.
As you know, we promote reading in everything that we do. Children choose library books or their own texts to take home and read; they are encouraged to complete their SPAG homework linked to what they have read. As well as their own personal books, we also have Bug Club for the children to use enabling them to enjoy eBooks.
Please click on the image below for your childs year group - this will take you to the School Reading List website. Beneath is the Connaught Reading list.

Connaught Reading List for Year 3

Suggested Reading List for Year 4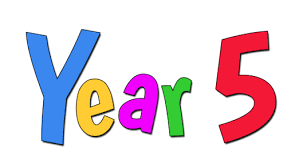 Suggested Reading List for Year 5

Suggested Reading List for Year 6
These lists are intended to be a guide to books suitable for children in Key Stage 2. Covering a range of genres, the lists are drawn from a number of sources including teachers own recommendations; suggestions by respected authors; reading lists suggested by other schools and the National Literacy Trust's website.
Some of the texts are more difficult to read than others and care should be taken when choosing those which your child might enjoy. Try the 'Five Finger Test' – open the book at random and ask your child to read aloud, holding out a finger for each word they do not know or cannot pronounce. Just one finger and the book is probably too easy; two or three fingers is an appropriate level; four might be too challenging and perhaps a book to read with an adult; five fingers suggests this is a book to leave until they are a little older.
For more information on how to support your child's reading, please read the following documents: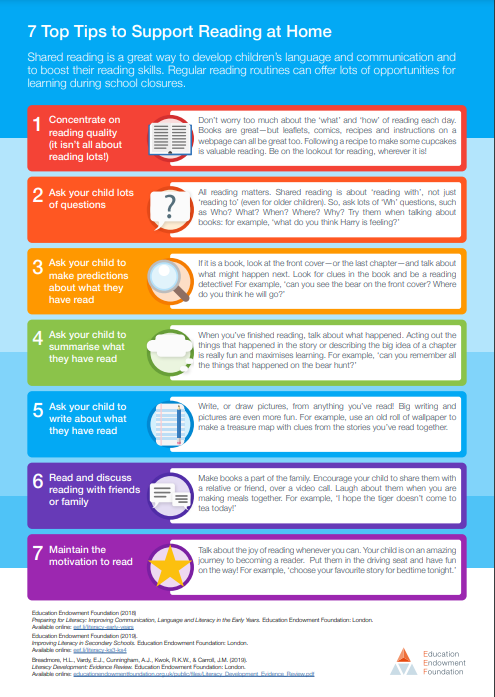 Writing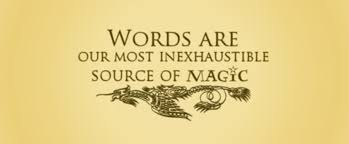 WHY: At Connaught, we want all children to embrace the power of the written word. To write well means to be able to communicate effectively with a range of different audiences and for different purposes.
WHAT: Through our creative curriculum, we ensure that the children have a strong sense of purpose to their writing in order to motivate and inspire them to produce writing of a high standard.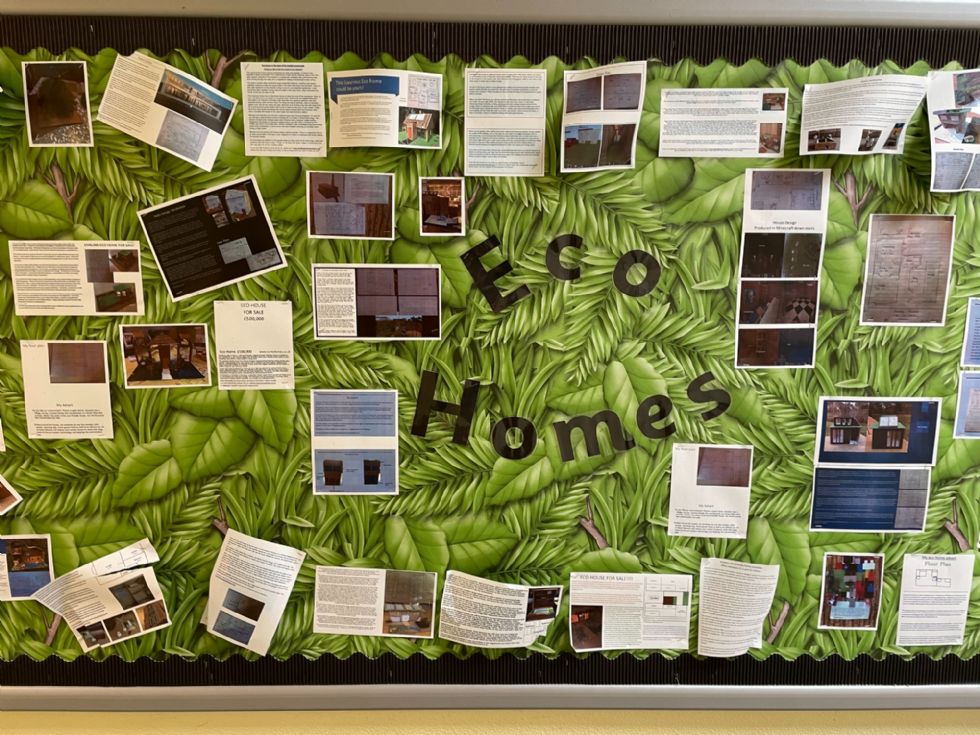 HOW: Through the use of inspiring texts, drama, multi-media, and simulated experiences (such as inventing a product to pitch to the Dragons' Den, or a space ship landing in the hall!), the children are fully immersed in their learning and therefore engaged in their writing.
Jane Consadine The Write Stuff
The Write Stuff, created by Jane Considine, is a system that will sharpen the teaching and learning of writing within our classrooms. It is research informed and practically applies evidence into effective best bets for improving writing outcomes.
Teachers will be guided through the rationale and approaches to ensure that they have a deep understanding of the processes they can follow to become more effective teachers of writing.
Key benefits of The Write Stuff training include:

🌟 Support for teachers so that they have a deeper and more flexible knowledge of sentence structure.

🌟 Pupils who understand how to apply sentence scaffolds to their independent writing as they develop their expertise.

🌟 Standards improve because many worked examples are provided over the year that extend understanding through a wide range of genres and non-fiction text types.

🌟 Children have a clear view of what high quality writing looks like and their learning is structured clearly and misconceptions dealt with.

🌟 Pupils know how to improve their writing and make it more focussed and actionable feedback is provided to guide their learning.

🌟 Children have a concept of how to build, plan and complete a piece of writing due to narrative maps and non-fiction shapes.

🌟 Teachers have clear pathways of how to guide pupils in weak areas such as cohesion and paragraphs.
Writing Journey
Writing is a complex skill which needs careful modelling and support. As such, we take the children through three phrases which are: investigating the text type, experimenting with the text type and writing and editing.
Phase 1: The children are presented with a writing opportunity for their topic, and understand the purpose. In this phase, they read high quality texts in order to create a success criteria and set of features for the genre, and make comparisons with other genres where appropriate.
Phase 2: Here the children will magpie examples from high quality texts in order to build their vocabulary, explore relevant grammar and punctuation devices, start to collect information and plan the content of their final piece.
Phase 3: During this phase, teachers will guide the children through the writing process using modelled writing, shared writing and other scaffolding techniques. Throughout this phase, the children will refer back to their year group's non-negotiables as well as the success criteria generated at the beginning of the unit. Teachers model how to edit and up-level writing as this is a vital element in the writing process. Children quickly develop independent editing skills and it becomes second nature to make improvements to their work.
Here are some examples of the children's writing: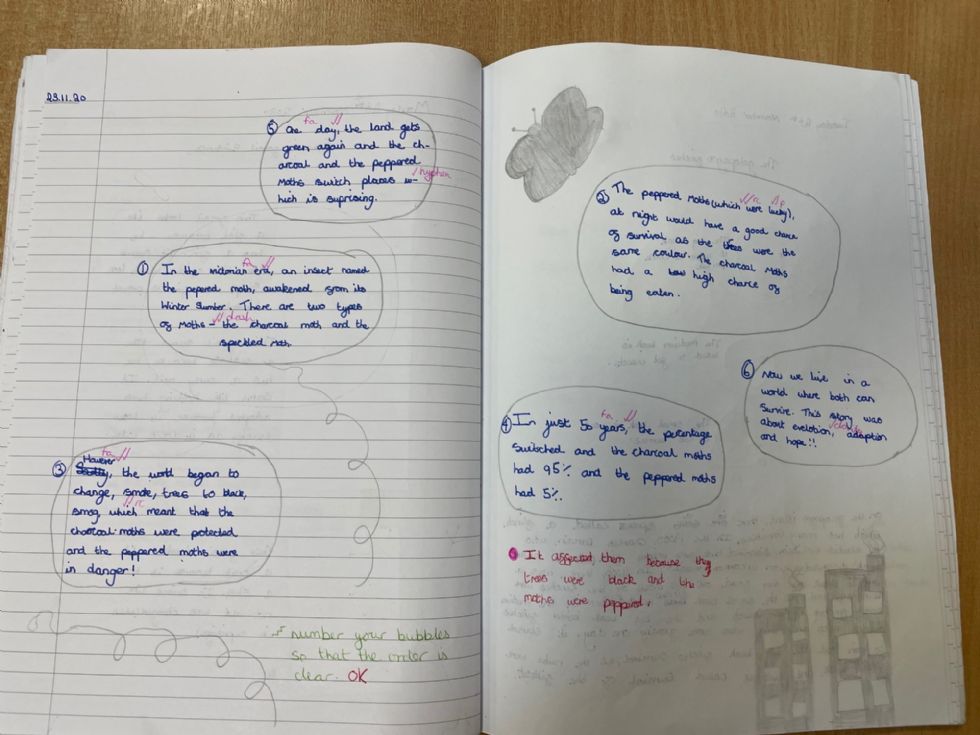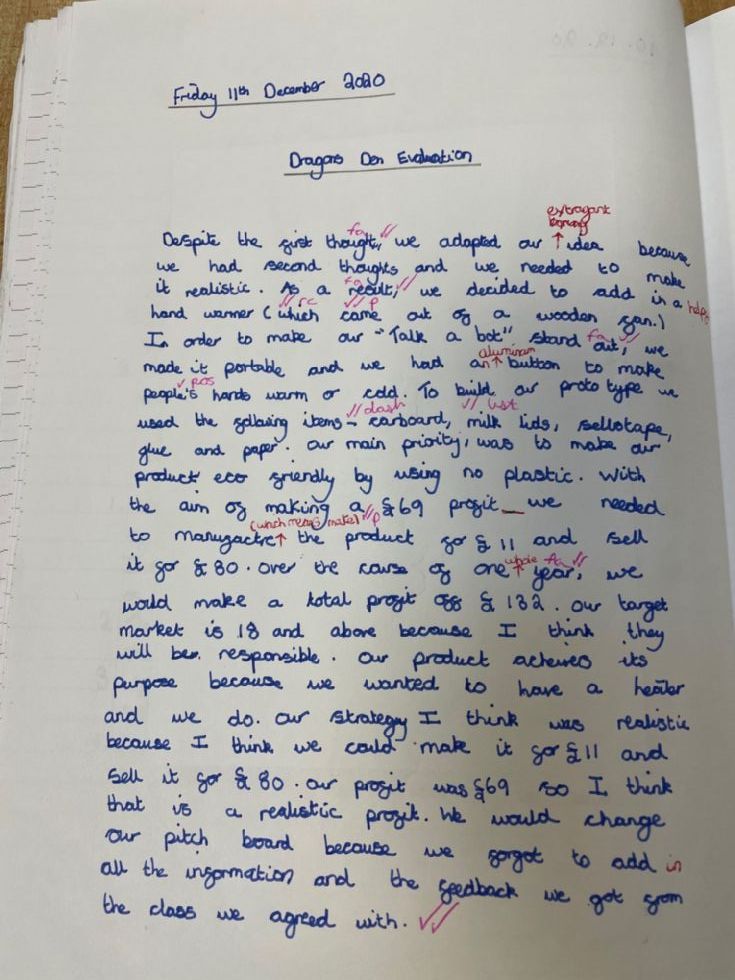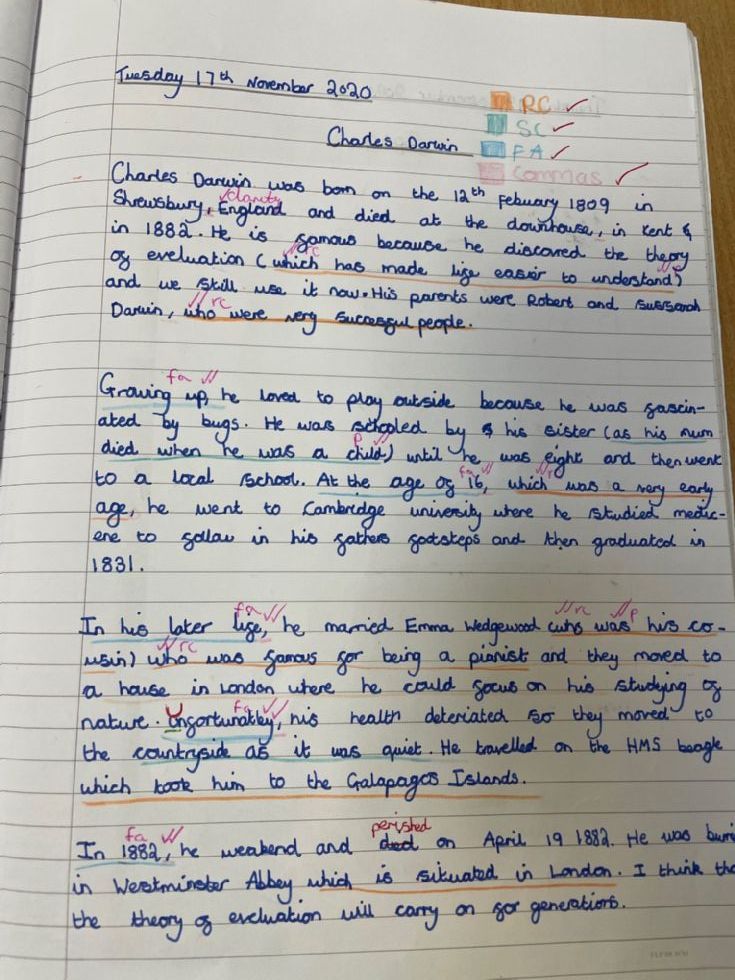 Writing check lists.
Year 3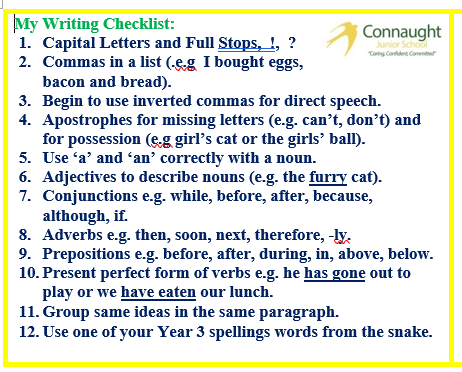 Year 4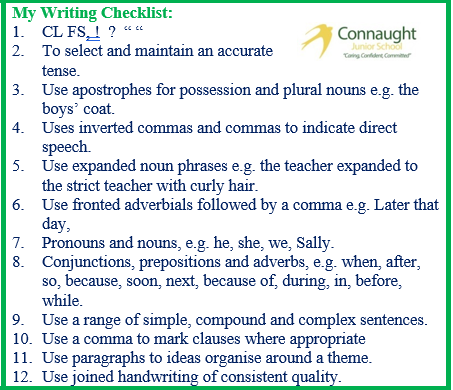 Year 5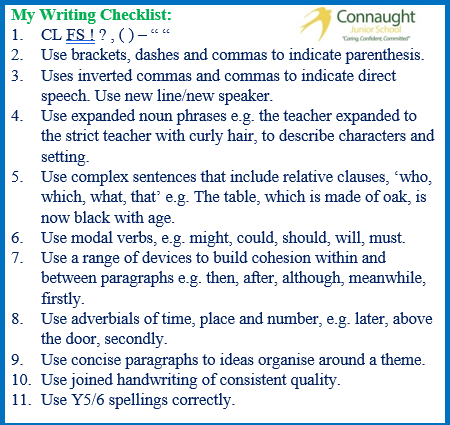 Year 6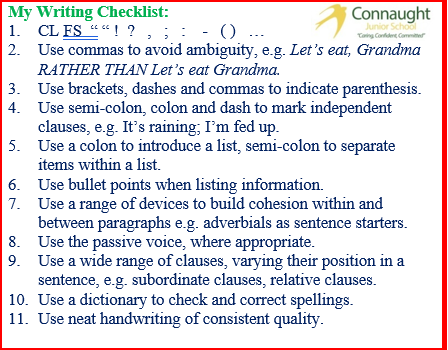 Curriculum Overview for Writing
Intent
At Connaught Junior School, we intend for all children, including those who are disadvantaged or have SEND, to experience a range of different genres through real life experiences, engaging hooks, purposes and audiences. Throughout their time at Connaught, children will develop the love of writing and be able to express their thoughts and ideas clearly and creatively, with the skill of editing, re-reading and improving their own work. In each year group, the children will confidently be able to use the essential skills of grammar, punctuation and spelling to meet age related expectations, enabling them to allow their imagination to flourish. They will leave Connaught with the confidence to use these skills for a range of different writing purposes.
Implementation
Through our well-structured creative curriculum, children are given a purpose for their writing, an audience and a hook. Teachers use a high quality text when introducing a new writing genre as well as modelling, scaffolding, completing slow writing and paired writing, so children get the support and guidance they need to produce their best possible writing. SPAG is incorporated into every lesson enabling the children to understand age related expectations. All the children's writing is in their green topic books, and they edit their own work with guidance and support from teaching staff. Each year group has an agreed set of non-negotiables which are used as a visible check list for each piece of writing alongside the genre specific success criteria.
Impact
It is clear from looking at the children's work that as they progress into UPKS2, they can write in a range of different genres and are aware of the needs of their audience. This is evident from monitoring of our books. Children transfer their writing skills into all areas of the curriculum and writing opportunities are provided across all the different topics.
Spelling, Punctuation and Grammar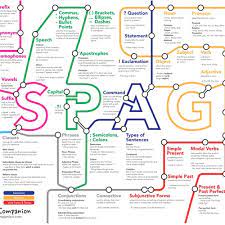 Intent
At Connaught, our aim is to develop the children's confidence in both recognising and using high levels of both grammar and punctuation in the books that they read and also their own writing. We aspire for children to read books that are of an inspiring level, those which utilise new vocabulary and sophisticated sentence structures, for them to magpie in their own writing. With a higher level of understanding of grammar and punctuation, children will be able to both speak and write in a range of formalities to suit every occasion.
Implementation
The children at Connaught will be exposed to a range of texts, handpicked for their use of vocabulary, grammar and structure. Through this exposure, children can then magpie these features for their own work, or innovate them to create their own fantastic pieces of writing. Their spoken language will, in turn, grow in confidence as they develop the skills to build longer and more complex sentences. Children will be given regular opportunities to edit and redraft their work, both with their peers and with an adult, to ensure their writing can develop and evolve to its best form and ultimately improve every day. Adults at school will model a high level of both written and spoken language for children to absorb through their daily tasks. At Connaught, all pieces of writing that are done will be considered of the same importance; the grammar and punctuation will be at the forefront of every piece to ensure this is embedded throughout their curriculum. This will encourage children to see grammar as a vital part of every day life, rather than just a lesson at school.
Impact
All of these strategies will work towards building a solid understanding of basic sentence structure, as well as developing spelling, vocabulary and more complex sentence structures. Through this, children will leave Connaught as literate and articulate young people ready to continue on their journey in education.
Through a weekly discrete SPAG lesson, the children are taught specific grammar and punctuation devices explicitly and which are then interwoven across the curriculum.
Please find below some further documents which may help you to support your child with their writing:
Phonics
Intent
At Connaught Junior School, we want all children including disadvantaged and SEN to be able to apply phonological skills to decode unfamiliar words in order to achieve reading accuracy and fluency. Phonological understanding will then be used to support children in spelling throughout KS2 and beyond. Our intention is for all children to have grasped phonics to enable them to be confident spellers and readers. Phonics provide the foundation for reading and writing.
Implementation
When the children join in Year 3, they all take part in whole class phonics teaching through Bug Club Phonics which is an accredited synthetic phonics programme. Some children will also benefit from more intensive phonics intervention. Although children will have undertaken the phonics screening check at KS1, we complete thorough checks on our children to identify any gaps and seek to address these through a robust and thorough phonics programme.
Impact
The impact of these strategies will ensure children will be able to spell and read confidently using their phonological understanding. They will be blend and segment words independently when reading and spelling and apply this across the wider curriculum. At Connaught, we want to ensure that children leave our school with a love and enthusiasm of reading and writing of which phonics skills are the foundation.
Rapid Phonics
At Connaught, we use a phonics programme called Rapid Phonics.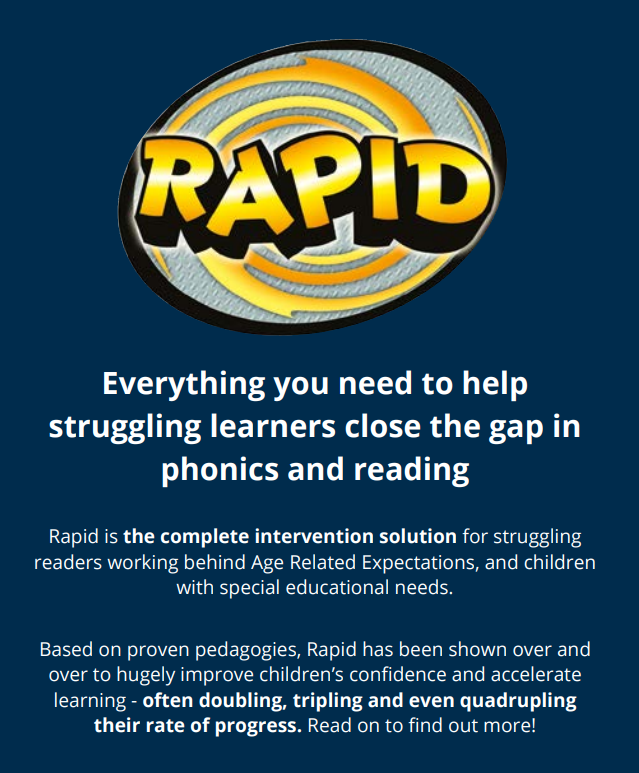 How does it work: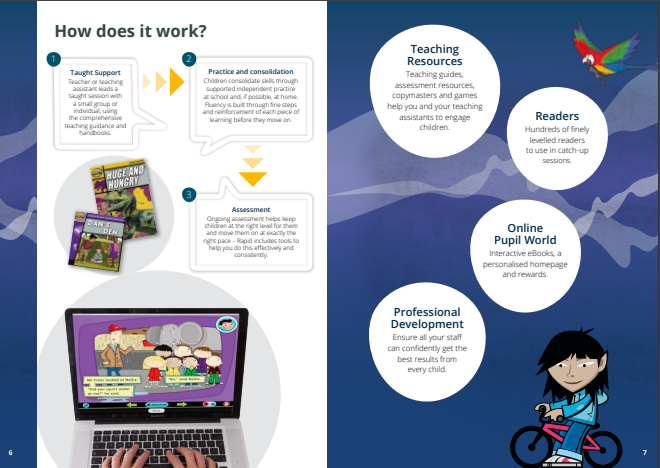 If you are unsure of how to pronounce the different sounds to support with your child reading, the video below can demonstrate this for you.
Spoken Language
Speaking and listening skills are vital in all learning and social situations. We encourage our pupils to speak clearly and articulate their views and opinions by encountering a range of situations, activities and audiences, which are designed to develop confidence and competence.
Our children have many opportunities to hone these skills through active participation in a range of different activities, such as:
Bi-annual class talks, independently prepared and presented to peers
Talk homework
Class debates
Circle Time in PSHE
Drama activities
School council meetings
End of term Topic Celebrations
School productions
Bi-annual Class Talks
Bi-annual class talks, independently prepared and presented to peers. The children give a short 5-7 minute presentation to their class, are marked out of 20 and given constructive feedback. The presentations range from children talking about personal interests, to sharing information that they have gathered linked to their year group topic. Here is an example of the mark sheet the children receive.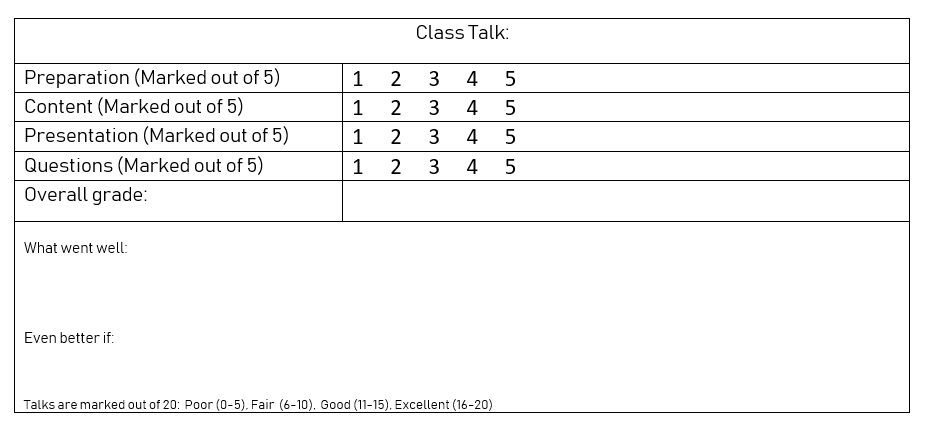 Below is an example of a Year 6 child's presentation linked to their Victorian topic.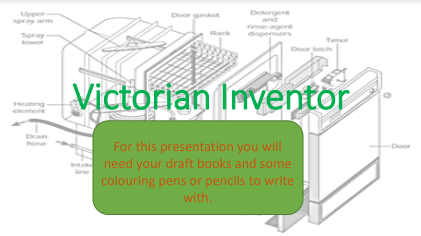 Talk Homework
Each week, the whole school is set a 'talk homework.' This gives the children an opportunity to talk at home with their siblings and family about a topic which is linked to our theme of the week. Below are some examples.
Talk Homework
What can we each do to look after the environment?
How do you establish new friendships with people you don't know yet? What would life be like without friends and friendly people?
In school, what different things could you do to make sure you are showing respect to others?
Class Debates
The children have the opportunity during topic lessons or PSHE to discuss different key issues. They are taught how to listen and respect others' points of view, as well as learning how to put their view across in a constructive, polite and respectful way. This is a great life skill.
Circle Time in PSHE
The children have the opportunity to talk honestly and openly with each other in a safe space.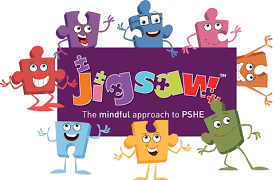 Drama Activities
The children learn how to speak like historians, scientists, mathematicians etc, which enables them to widen their vocabulary and learn how to speak in different social contexts.
School Council Meetings
The children meet with other peers from different classes and year groups, and a formal meeting is conducted. As well as this, the children have to hold meetings in their classes to gather their peer's views.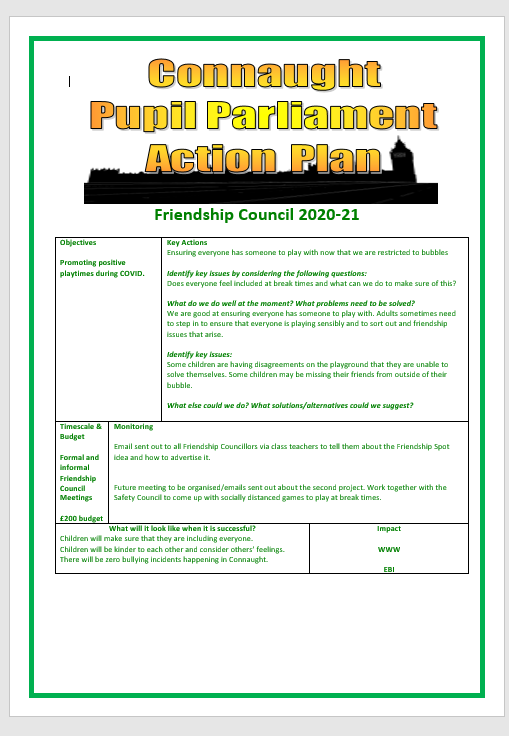 End of Term Topic Celebrations
The children have to share their knowledge with different audiences linked to their topics. We have had parents visiting our school, children from local schools, as well as other year groups/classes. This enables the learning to be 'real' and allows the children to present to an audience, which is not just the peers in their class.
School Productions
Each year group have an opportunity to perform to a larger audience. Year 3 perform the Nativity, Year 4 an Easter Production, Year 5 Harvest and Year 6 perform a show for their end of year production. The children learn many new skills during these performances, as well as those children who take on back stage roles.
​
Curriculum Overview for Speaking and Listening
Intent
At Connaught, we intend for all of our children, including those who are disadvantaged or have SEND, to be able to express their opinions, articulate feelings and listen to and respond appropriately in a range of situations using appropriate and ambitious vocabulary. As well as this, we encourage group work whereby children can participate with different children to present ideas with confidence, valuing the views of others.
Implementation
Children will develop the skills to speak audibly and confidently before an audience (for example when completing their class talk, presenting their findings to the class or performing in a show).
Speaking and listening skills are honed through a variety of activities and opportunities such as: class talks, PSHE discussions, responding to questions, drama activities, pupil parliament discussions, topic celebrations, school productions, ERIC lessons and debates. All teachers are trained to ensure they model high quality speaking and listening and explicitly incorporating modelled examples for the children.
Impact
Children have the confidence to use their speaking and listening skills in a range of different situations and to different audiences. As well as this, their knowledge of language has a positive impact on their written composition.
Training Videos
Reluctant Readers
Here is a video to help you support your child with the phonic sounds and their reading.
Connaught Chatter
Homework
Children are expected to read aloud at home at least five times per week, making a reflective comment about they have read in their homework diary. Parents are required to sign the reading record and this is then monitored by the teacher. It is important to hear your child read and ask them questions about the text to ensure they comprehend what they have read. (See the link above under 'Reading' for suggested questions). There will usually be a SPAG focus area linked to home reading.
Children should practise their spellings each week; they are given weekly spellings from the National Curriculum Spellings lists, as well as half-termly spellings which can be found in their homework diary.
Click on the image below to access year 6 revision videos.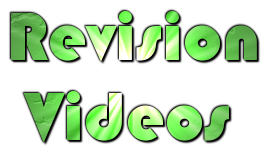 Children's quotes
Year 3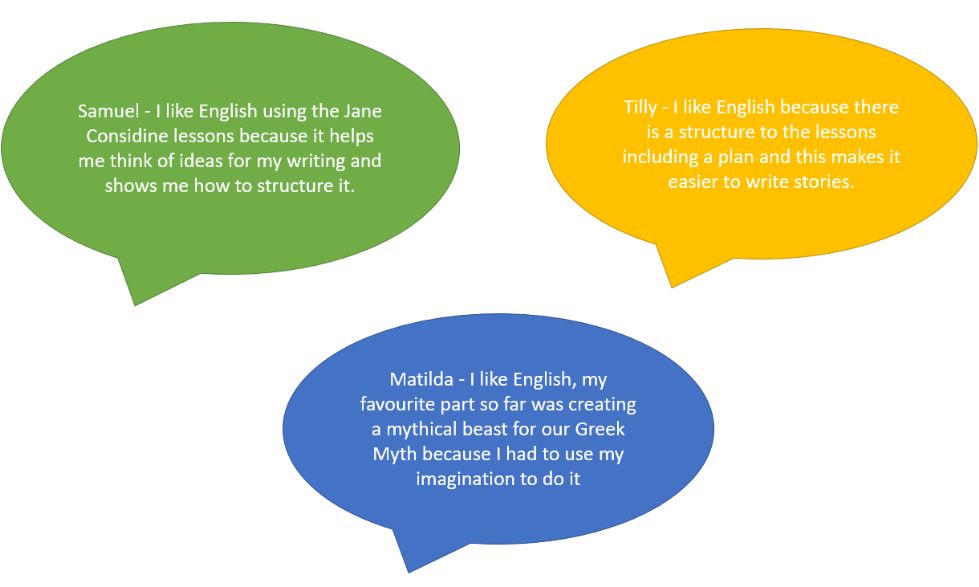 Year 4