Children's Mental Health Week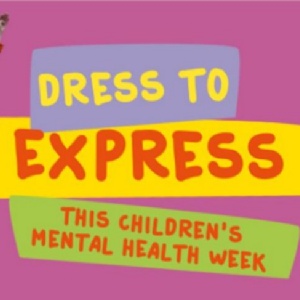 Monday 7th February we are holding a mufti day to celebrate the start of Children's Mental Health Week. Read on for details.
At Connaught we want to use colour and clothing to express ourselves, and support Children's Mental Health Week.
Your outfit can be as simple or extravagant as you like (no crop tops or high heels). Wear your favourite colours or dressing up costume, add a hat or scarf to your outfit, wear something that makes you feel happy or shows off your personality.
Dress to express is an opportunity for self-expression and celebration of a diverse range of emotions. Wearing your own clothes will kick start our week.