Sports Day 2019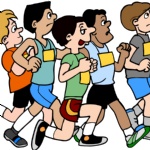 Sports Day is Friday 7th June.
We are very much looking forward to the Connaught Junior School Sports Day 2019 this Friday 7th June.
The gates will open at 8.45am for a 9.15am start.
Ensure that anyone attending (Grandparents, aunts and uncles or other family members) knows the name of your child and the class they are in or they will not be permitted on site. Please see the letter below for details of the day.
Here's hoping for good weather!