Headteacher for the Day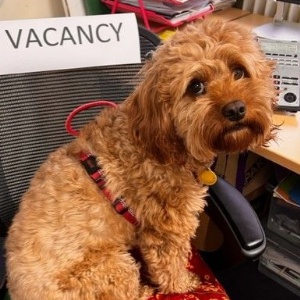 Apply to be Headteacher for the Day - Friday May 19th
HEADTEACHER FOR THE DAY
Yes, it's that time again when we let you know about an exciting upcoming opportunity that we run every year at Connaught. We love providing leadership responsibilities for our children, and they don't get much bigger than this!
For one day only, Miss McGann will relinquish control of the school to a new Head – one of our Connaught children! To be in with a chance of securing this fantastic position, your child will need to apply in whichever way they wish (letter, comic strip, video, powerpoint, etc) explaining;
why they think they would make a good Headteacher
what they think the job entails
any ideas they have for school improvement
Duties that the children complete during the day usually involve things like: monitoring visits, supervising playtimes, writing a letter to parents, having meetings, drinking tea and eating lots of my biscuits!
We would like the applications to be completely in the children's own words, although you may wish to assist with advice and guidance. They should address the applications to Miss McGann, to be handed into their class teacher or emailed to the school office by Tuesday 16th May. Applicants will be shortlisted and told if they have been successful by Wednesday 17th May. The successful child will take up their position on Friday 19th May.
This opportunity is open to all year groups.
We very much look forward to seeing the children's applications.
GOOD LUCK!