Connaught Choir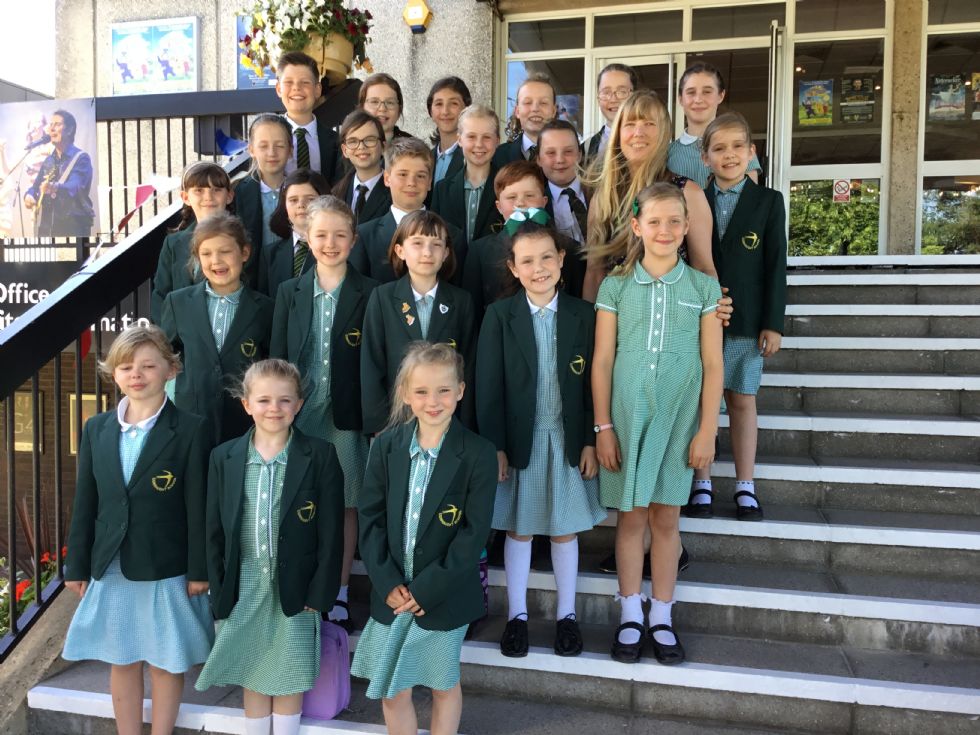 On Monday 11 th June, the choir took part in North Surrey's Primary
Schools Music Festival at the Princes Hall in Aldershot. Along with six
other schools, they sang the rock 'n' roll pillage musical – 'Go Vikings,
Go!' written by Richard and Thomas Allain. The musical took a light-
hearted look at life in Viking times, with each song written in a
different music genre including disco, ska, latin and rock!
Connaught choir performed particularly well and worked very hard
to learn all the words, singing with great articulation and enthusiasm.
One member - Sienna – was even picked out by the musical director
in front of the whole audience for knowing every single word! Three
members of our choir – Evie, Isobel and Kayla – also helped narrate
the work and stood out with their expressive delivery of every word.
I was extremely proud of how hard the choir have worked learning
all the songs over the last two terms and how they well they
represented the school on the night!
Mrs Canfield